DENVER, CO - DECEMBER 22: Denver Broncos quarterback Drew Lock (3) runs the ball during the third quarter of the game on Sunday, December 22, 2019 at Empower Field at Mile High. The Denver Broncos hosted the Detroit Lions for the game. (Photo by Eric Lutzens/The Denver Post)
            Drew Lock brought life to a 3-8 Broncos team that was struggling on offense and looked dead in the water. Lock went 4-1 as the starter, threw for 1,020 yards, 7 touchdowns, and 3 interceptions with a 64.1% completion percentage. While he does have a huge arm, Lock also struggled with accuracy with only 73% of his throws being on target. Despite the lack of consistent accuracy, Lock certainly showed signs of supreme talent and arm strength. He could consistently fit balls into tight windows, throw off platform, and could get away with bad mechanics because of his arm talent. The talent gives him a shot, but there is a ton of things he needs to clean up. Let's take a look at how Drew Lock finished the season and his prospects at being an NFL starter for the Denver Broncos.
When watching Lock, there's a few big things that jump out. First, as mentioned above, is his arm talent. He can make absolutely any throw you ask of him and shows the ability to add touch and take heat off of the ball. However, everything else is a concern. He's uncomfortable in the pocket, drifts into pressure, has inconsistent footwork and drop technique, tends to hold the ball, is slow on his reads, and has wildly inconsistent accuracy as a result.
We'll start with some of Lock's most impressive throws. Arm strength and talent can really be seen when a quarterback is running or rolling out to their left. It forces them to get their hips back around, close their shoulder to the receiver, and throw the ball accurately while moving laterally. Here you can see just that even if some of these fundamentals aren't there. He doesn't close his shoulder to the throw but has good hip whip and great arm strength to put the ball on target.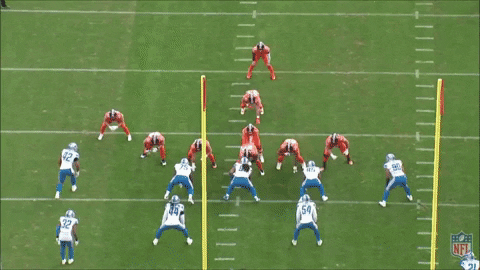 Here again is another great example of bad mechanics and fundamentals, but a great arm. Lock is backpedaling into his drop just like Aaron Rodgers tends to do and is also drifting right into pressure. He walks himself into the left tackle and makes the throw much harder for himself. He also stares down the receiver the entire time and doesn't get his feet set. All that being said, he still is able to throw an absolutely perfect ball before the safety closes on it for a huge gain.
Lock also has a penchant for making plays happen on scrambles. He has decent enough athleticism to escape the pocket and make teams pay on the ground but he can also throw at awkward angles, is able to throw with pressure in his face, and does a solid job of keeping his eyes up when scrambling.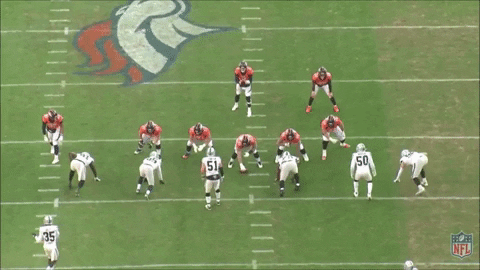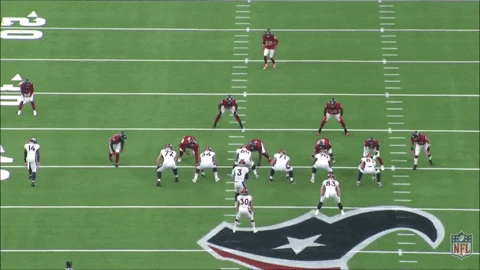 He's even shown good anticipation on routes by throwing before receivers have even made their break. Though he's wildly inconsistent, he has at least displayed that he is capable of quickly reading a defense, the leverage of the defender, and throwing a ball that is almost impossible to defend against.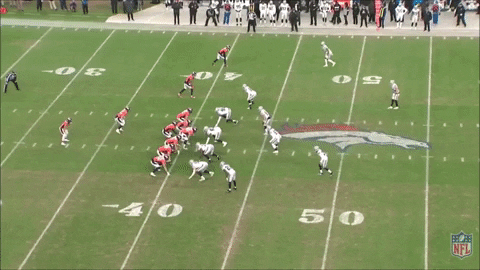 But for every throw he makes like the one above, he'll look at that same exact concept and decide not to throw it.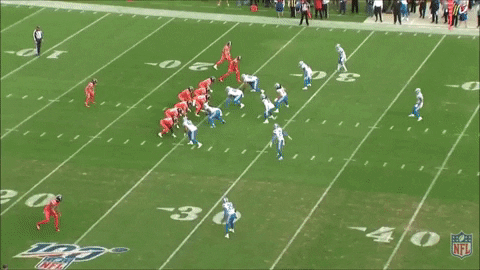 As mentioned before, he also has a tendency to stare down receivers or stay on them for way too long. Combined with his accuracy issues, this can cause sacks, passes to be broken up and intercepted, and lead to hospital balls where he's putting his receivers in a spot to get hurt.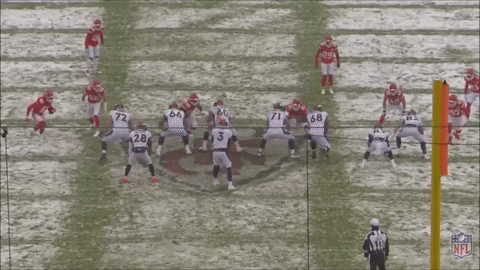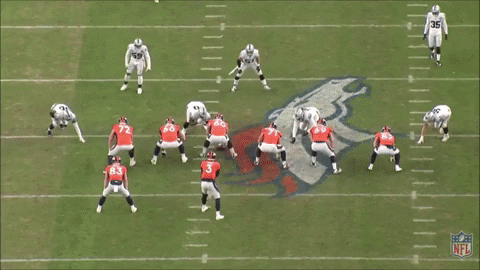 You can see the most egregious case below where he's looking to his right the entire way, double clutches, and then throws the ball anyways as the safety reads his eyes the entire way for the interception.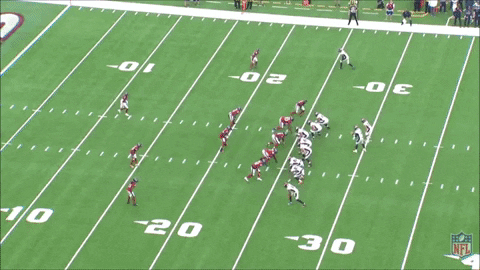 Follow Weekly Spiral
Get new content delivered directly to your inbox.
Everything is just a beat late with Lock. Even when he sees someone open, it can take him an extra tick to process and get the ball out. You can see in the plays below that he's registering and staring down receivers that are open, but holding the ball for an extra hitch or patting the ball before throwing.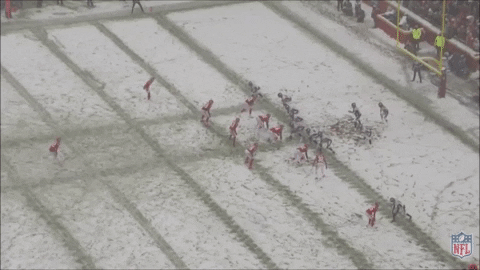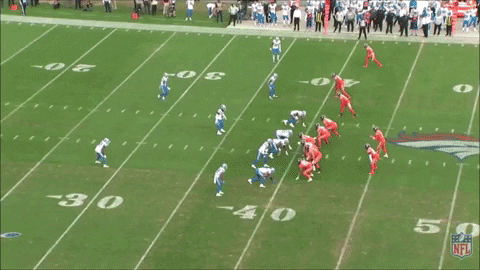 He can also tend to show a lack of understanding of where defenders are or are going to be and got away with a number of lucky throws throughout the season that really should have been interceptions. Flat defenders routinely drop under deeper routes and give him issues.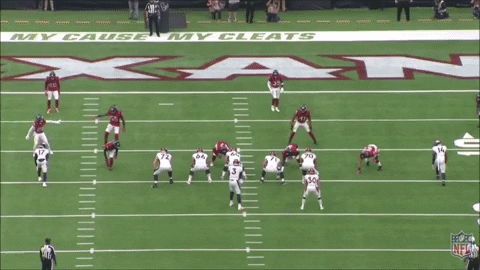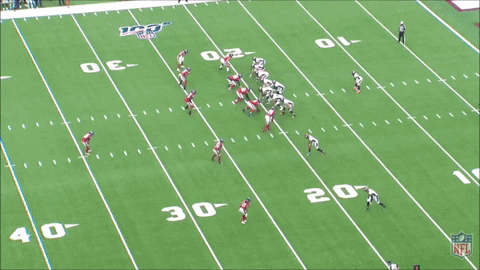 So now he's got issues holding onto the ball, issues missing defenders dropping under his routes, will stare down receivers, and can be slow to process. In a vacuum, any of these things alone can be fixable, but the problems continue for Lock. His accuracy is a huge issue and crops up in every game he plays. While he has supreme arm talent, his pocket movement and foot mechanics ultimately make him a wildly inconsistent thrower of the ball which is not sustainable throughout the course of a season. Below you can see a perfectly clean pocket but Lock backpedals at the top of his throw which causes him to throw falling away and forces the ball to die on him, eliminating the potential for yards after the catch for a wide open receiver.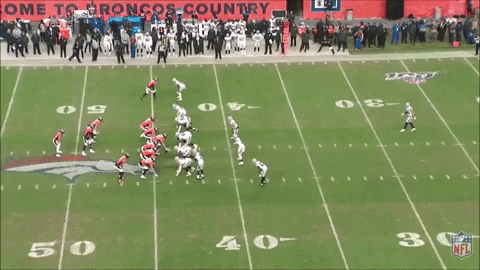 Even when he's throwing in rhythm, he can have trouble driving off his back foot and following through. A lot of the time he ends up falling away and relying on pure arm for ball placement. Here he puts the ball on the back hip of the receiver running a slant. If that's out in front it's likely a touchdown.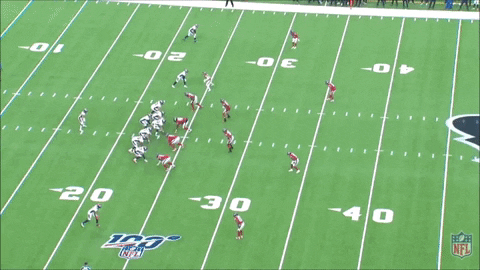 His panic in the pocket also takes him off of reads that come open and forces him to check the ball down. He struggles to stand in the pocket and deliver the ball consistently. Once he's moving around and outside the pocket, he has no trouble dealing with pressure but often feels ghosts around him when trying to stay inside the tackles. Below the Raiders are running Tampa 2 or a variation of Cover 4 and the Broncos have a great play dialed up for it. With the middle linebacker sinking deep under the post, this leaves a big hole for the dig underneath him. Lock, however, immediately tries to bail from the pocket and doesn't stand in and deliver to the dig as it is breaking open underneath the middle linebacker.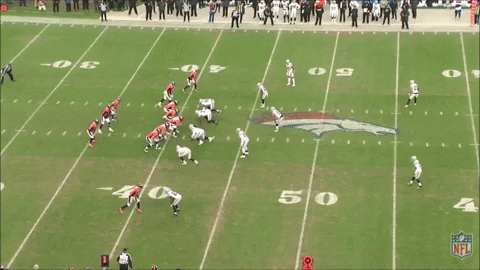 The last gif here shows it all. Lock is nervous in the pocket, stares down an open receiver, doesn't throw it, escapes and then throws an inaccurate ball to the sideline.
Does Drew Lock have the talent to succeed in the NFL? Absolutely. But he is extremely raw and inconsistent in his footwork, delivery of the ball, pocket presence, and ability to read defenses. While he's only started five NFL games, I would not be at all surprised to see the Broncos go with a different quarterback at the start of the 2020 season and if he does start, I'd expect to see some super high variability from him week-to-week with interception numbers in the high teens. That doesn't seem like the type of quarterback that would fit a team run by Vic Fangio who would hope to rely on good defense and consistent if not flashy offense that doesn't lose them games. Lock is a guy who would benefit having a veteran backup like Flacco or even learning behind a stop-gap that can help him along while he develops.
If you liked this post make sure to subscribe here and let us know what you think. Make sure to follow us o If you liked this post make sure to subscribe here and let us know what you think. Make sure to follow us on Instagram @weekly_spiral and twitter @weeklyspiral for updates when we post and release our podcasts. You can find the Weekly Spiral podcast on Spotify or anywhere you listen. If you feel like donating to help us keep things running, you can visit our Patreon page here.
Follow Weekly Spiral
Get new content delivered directly to your inbox.