To the relief of all the teams in the AFC East, Tom Brady is no longer a Patriot. While his stats aren't the flashiest with a 60.8% completion rate (3rd lowest of career), 6.6 yards per attempt (2nd lowest of his career), 4,057 yards, 24 touchdowns, and 8 interceptions on the year, Brady has been the model of consistency in New England. At 42 years old, though, let's strip away the accolades, accomplishments, and stats and look at what the film says that Tom Brady is at this point in his career.
While the stats indicate that Brady has begun to struggle with the deep ball, film shows he has all the strength. The issue is more an increasing desire to get the ball out of his hands fast and avoid hits, perhaps an area that Tampa should be worried about given the penchant for Arians' offense to push the ball down the field. Jameis Winston's average depth of throw last year was at 10.9 yards. Brady's? Just 8.0 yards per throw. In addition, he only threw deep 10.1% of the time compared to Jameis' 15.7% (Murray, 2020). While quarterback play isn't in a vacuum – New England had one of the worst skill position groups in the league last year – Brady is going to be asked to attempt and complete deep balls at a rate he hasn't ever done before in his career.
As stated before, though, film shows that he's still got the arm strength. He's more than capable of continuing to make all the throws an NFL quarterback needs to make and the deep ball is going to be critical in Bruce Arians' aggressive offense. If there's a shot to take, he's going to tell Brady to take it and all signs point to Brady being capable.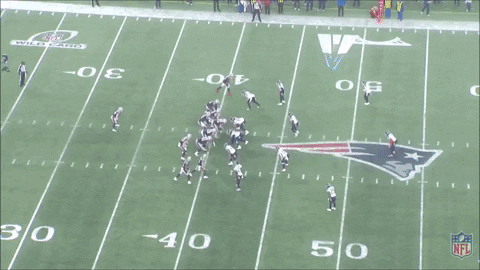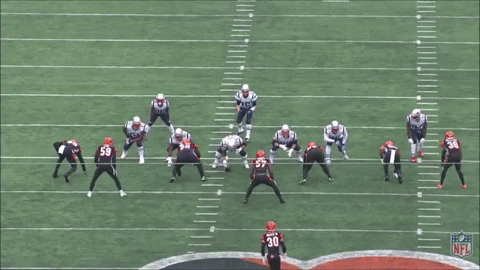 Whether it's under duress, off platform, or on the move, Brady absolutely still has enough zip on the ball to deliver into tight windows and make defenses pay.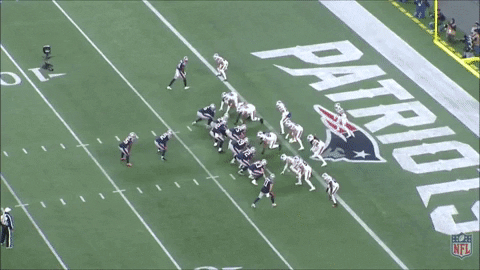 Of now surprise to anyone that's watched him before, Brady also loves the intermediate throws like deep crossers and digs. He goes through his reads incredibly quickly and efficiently and can routinely hit explosive plays with the intermediate passing game.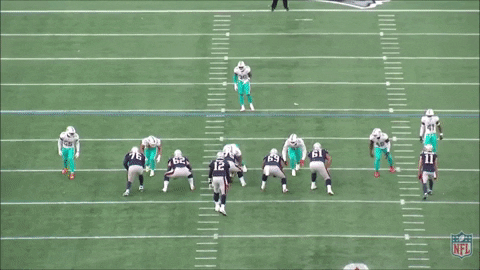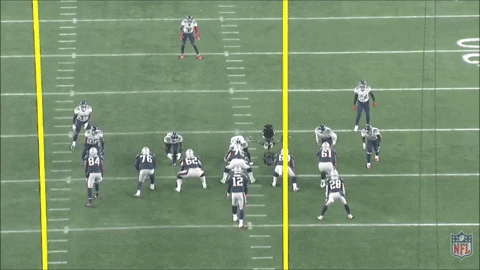 Perhaps of concern, though, is that he repeatedly turned down shots at deep balls and would sometimes throw a beat late when he did take those shots, allowing defenders to close or making the throw more difficult. While the strength is certainly there, the accuracy and willingness to stand in the pocket and wait for things to develop has started to become an issue.
Below you can see the Patriots run a two-man route off of play-action and it's set up perfectly for a deep ball and huge completion on the post. The strong safety flies up on the run fake and doesn't get enough depth under the post to influence the throw. Brady looks right at it and decides not to throw it while ultimately dumping the ball into the dirt.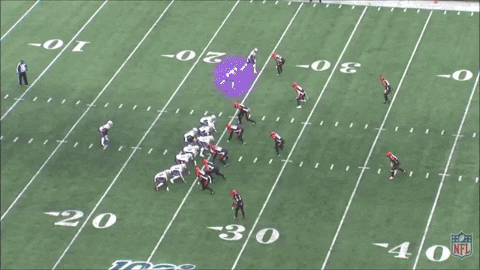 Again below, the Titans are showing cover 2 and if you're going to throw the fade down the sideline, you've got to put it on a line and fit it between the corner and the free safety looming over the top. Instead, Brady holds onto the ball and throws it late which almost results in an interception and could have resulted instead in his receiver getting absolutely demolished. The ball needed to be out at the top of his drop when the receiver was even with the cornerback and instead Brady hitches twice before letting it go.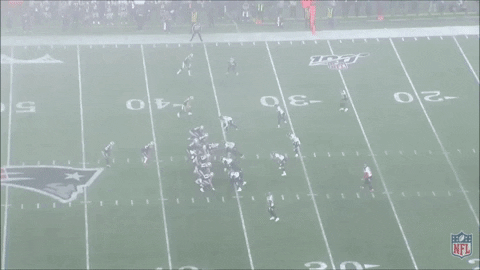 As mentioned before, you can also see some deep ball accuracy issues pop up more than you might have in the past. I don't think it should be a huge concern but he's throwing them less and it's consistently now a play or two a game where he misfires on deeper routes along the sideline. In the first play below he gets uncharacteristically hoppy in the pocket and is bouncing on his toes which causes him to airmail the ball on what should be a relatively easy completion on a deep hook.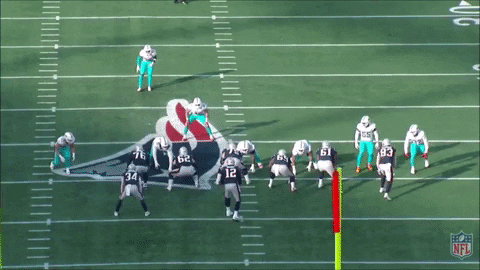 Concerns about his dwindling accuracy may be there but he still has all the strength needed and still has incredible pocket presence. Tampa Bay's offensive line is a downgrade from what the Patriots had and while Brady can make guys miss to buy extra time, he would also rather just check the ball down to avoid the hit. That being said, his mechanics are typically incredibly consistent. He keeps a solid base and is able to deliver accurate balls on the move.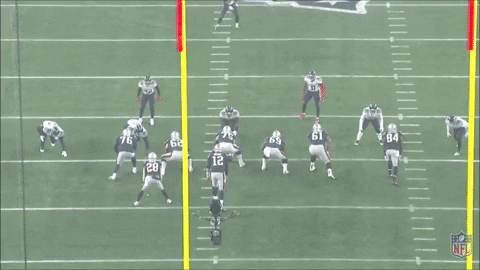 All things considered, Brady is still Brady and has (almost) all the physical tools he's always had. His arm strength, pocket movement, and decision making are all still there. The most important changes are number one, being asked to push the ball downfield at a rate he previously has never attempted in Bruce Arians' offense and number two, growing accuracy issues on what used to be routine plays for him. Historically, quarterbacks throw a lot of interceptions in the first year of Arians' system (Palmer had 22 and Winston had 30) but if Brady can learn quickly and execute like he still has the ability to, the sky is the limit for a Bucs offense that is loaded with talent at the skill positions.
If you liked this post make sure to subscribe here and let us know what you think. Make sure to follow us on Instagram @weekly_spiral and twitter @weeklyspiral for updates when we post and release our podcasts. You can find the Weekly Spiral podcast on Spotify or anywhere you listen. If you feel like donating to help us keep things running, you can visit our Patreon page here.
Follow Weekly Spiral

Get new content delivered directly to your inbox.
References
Murray, M. (2020, March 23). Fan Sided. Retrieved from NFL Mocks: https://nflmocks.com/2020/03/23/tampa-bay-buccaneers-right-choice-tom-brady/