Devin Singletary, taken with the 74th overall pick in the 2019 NFL Draft, one behind fellow running back David Montgomery averaged an impressive 5.1 yards per carry and 969 total yards. While his 4.3 yards per carry from shotgun were nothing to laugh at, his 5.8 yard average from under center really helped him steal away more carries as the year went on and edge out Frank Gore for more touches. Absolutely deadly in a power run game system and an incredibly tough and physical runner, Devin Singletary did most of his damage between the tackles despite being only 5'7" and 203 lbs. Where he really struggled though, was in zone concepts and setting up and reading blocks. When he could follow a puller through the hole or get up on a linebacker, he could hit defenses for big chunks. However, when that didn't happen he'd dance in the hole, had trouble reading open space blocks, and continually struggled to read zone scheme blocking.
Devin Singletary is one of the most abrupt and explosive slashing-style runners there is in the league and his ability to cut and accelerate is special. He almost never goes down on first contact and can accelerate away from defenders.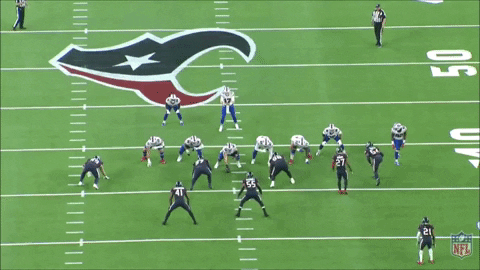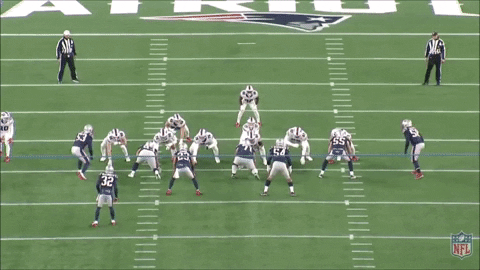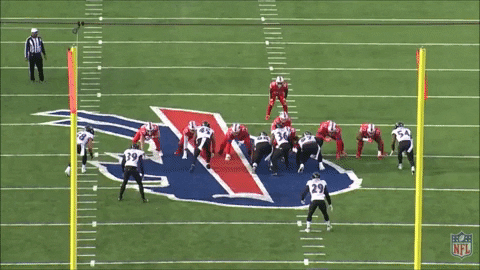 His ability to get north and south in a hurry and follow blocks allows him to punish linebackers and second level defenders with his physicality. Singletary's power on smaller defenders is a recipe for success for both him and the Bills who run a ton of power schemes to take advantage of exactly that skill set. The Bills love to run this center and tackle pull out of 12 personnel as the two tight ends down-block and the tackle kicks out while the center pulls and wraps through the hole. This allows for their athletic center to get through the hole and lead block for Devin Singletary.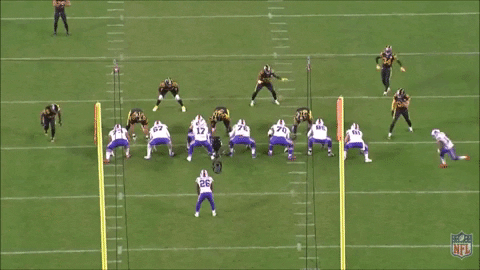 They'll also do a similar pin and pull wrap concept with the playside guard and center allowing for the same type of hole and concept to open up for Singletary.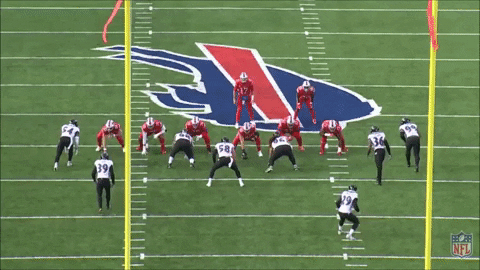 When Singletary encounters zone blocking, though, he has a really tough time. He tends cut too soon or read the holes incorrectly, dance in the hole, and show a lack of patience and understanding of the flow of the defense. You can see below an outside zone concept where if Singletary pushes outside and stays with his fullback, he has a clear lane down the sideline, instead, he stops his feet and tries to cutback right into flowing defenders. On the second gif, it's 3rd and 1 and he has a clear lane following the double team to the right and he tries to cut back, getting tackled and resulting in a 4th down.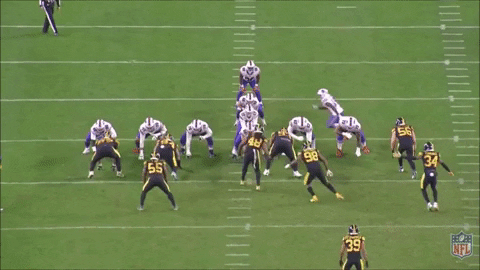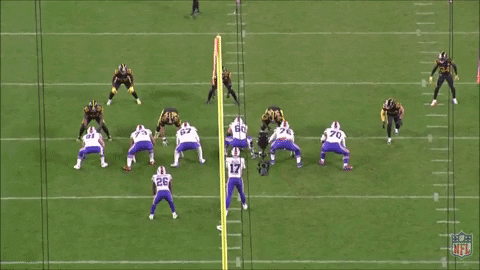 When he does sift through the traffic, he can often dance and do too much in the open field when he has the physical tools to run over or run away from defenders. He'll often try to make one more slashing cut or step back which gives defenders time to recover and make a play on him – which coincidentally lead to a number of his fumbles where defenders are tackling him from unexpected angles. Below he makes a great initial read and then immediately makes another cut which allows defenders to recover and make the tackle.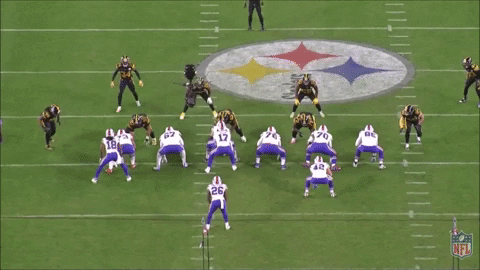 Often he'll go outside of blocks when he should be going inside and vise-versa.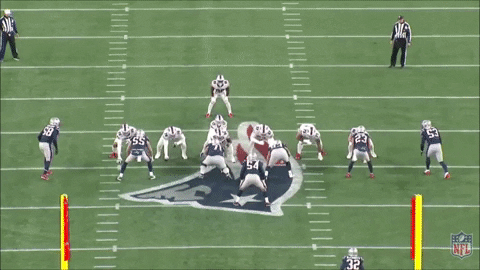 Singletary's style is a juxtaposition. On one hand, he's incredibly physical and can explode through the hole while searching for contact on the sidelines. On the other, he dances, reads blocks poorly, and looks to cut to avoid any contact in the open field. His burst, lateral cuts, and ability to run in a power-based offense saves him from his current struggles when running zone. Excessive cutting and indecisiveness is common in first year backs so it's not the end of the world. If he can master zone scheme reads, he has the tools to be a really really good back in the league. If he can't he may end up being a utility piece and a guy that is relatively limited in the scheme his team runs and the amount of touches he subsequently gets. Despite all this, he as the tools and still produced at an impressive clip while sharing the backfield in his rookie season. With more weapons for the Bills outside in Stefon Diggs, the box may get lighter for Singletary and he could begin to feast on smaller linebackers and defenders in the Bills' power run game.
If you liked this post make sure to subscribe here and let us know what you think. Make sure to follow us on Instagram @weekly_spiral and twitter @weeklyspiral for updates when we post and release our podcasts. You can find the Weekly Spiral podcast on Spotify or anywhere you listen. If you feel like donating to help us keep things running, you can visit our Patreon page here.