When the Cleveland Browns took Baker Mayfield #1 overall in the 2018 NFL Draft he gave Cleveland fans reason to hope that this quarterback would finally be the one to take the Browns back to the playoffs. Three seasons later, he's on his 4th head coach and has had stretches of play that look like he deserves that #1 selection but he's also paired that with times where you wonder if he's just another guy in the long line of failed Browns quarterbacks.
Note: If you prefer to watch a video breakdown, scroll to the bottom of this article.
On play action, Baker's completion percentage jumped up 5% versus normal drop-backs, he had a positive touchdown to interception ratio, and his passer rating was a whole 24.7 points higher. Despite Baker's success on play-action, Freddie Kitchens only called it 23.4% of the time. When he throws in rhythm in the short game and on RPOs he has a 67.24% completion percentage, he has good mechanics, can fit balls in small windows, and shows great decisiveness.
When he's not throwing the ball in rhythm, well… he shows none of that. His mechanics and footwork go out the window, he has trouble with getting consistent hip rotation, he panics in the pocket and quickly pulls his eyes from looking downfield. When plays are 2.5+ seconds, his completion percentage drops all the way to 50.7%. His pure arm talent is great but his fundamentals are desperately lacking. The scheme and receivers did him no favors either. Despite having maybe one of the best skill groups on paper with Jarvis Landry, O'dell Bekham, David Njoku, and Nick Chubb, the Browns ranked 20th in separation gained on routes. Guys were rarely schemed open and there was a distinct lack of play-calls that let Baker Mayfield do what he does best – rollout on play-action or run RPO concepts in the quick pass game – concepts the Browns only ran a combined 34% of the time in 2019. Without those concepts, the Browns struggled to get separation downfield and Baker experienced a sophomore slump. We'll touch on it more later but with a more experienced offensive mind and play-caller in Stefanski, Baker should be primed for a bounce-back year.
The Browns have the skill players to attack horizontally and still be an explosive and effective offense. Baker Mayfield did a ton of damage with RPOs at Oklahoma and is just as much at home doing it in the NFL as he was in college. They give simple and quick reads for Baker and help him align his feet and base to give him good mechanics.
Most RPOs read the outside linebacker or apex defender. If they come in to fit into the run game, the ball goes outside to the pass concept. If the defender stays outside to guard the pass, then Baker will hand the ball off. The mesh with the running back also has the added benefit of helping Baker align his feet to the throw. He consistently brings his hips all the way through, has a quick release, a solid base just outside of his shoulders, and delivers accurate balls.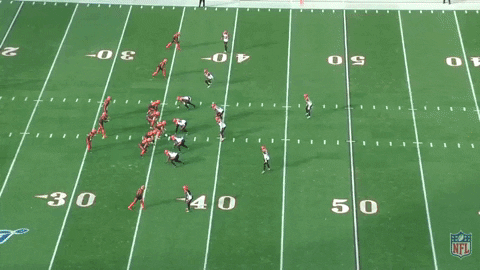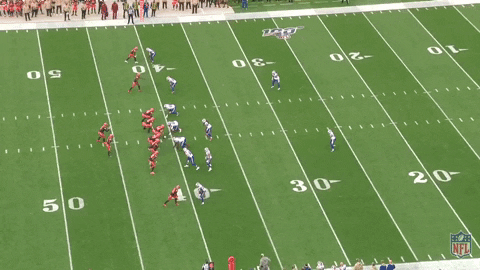 When you simplify reads for Baker Mayfield, it's like night and day with his accuracy. Here all he has to do is locate the strong safety who should be passing the dig off to the middle linebacker. When he diagnoses that that safety isn't passing it off and has vacated his deep zone, he throws the post for a touchdown.  While heel clicks are a constant issue, you can see the accuracy downfield here as Baker comes out of the run fake, hitches, and delivers a perfect ball downfield.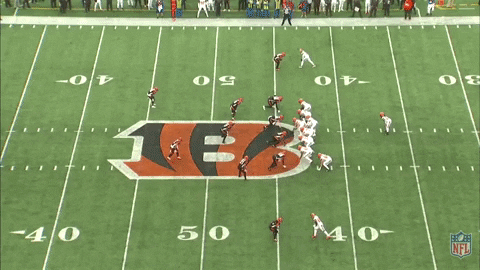 He can read the leverage of defenders quickly and deliver decisive balls to really small windows like here on a back-shoulder off play action.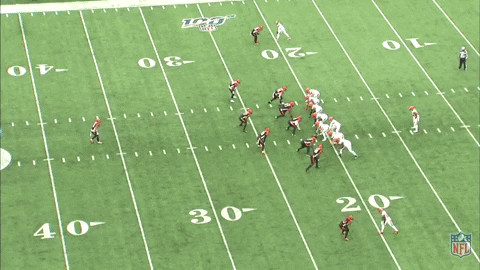 Whether it's an intermediate throw, a deep shot, or a touch pass, his mechanics are way better on play-action and these half field reads. He is aware of defenders zones and responsibilities and can fit the balls into the weak areas of the defense.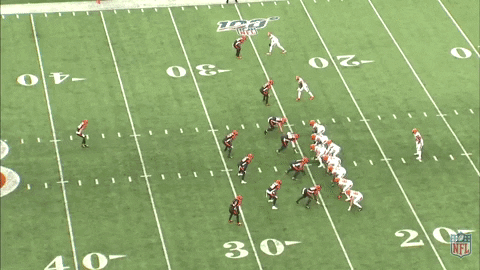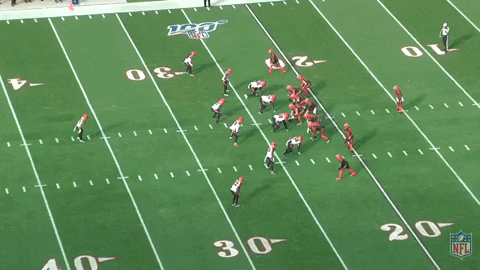 He excels at throwing off his last step of his drop or off one hitch. Look at his footwork here and see how consistent and clean it is. You can see he has a solid base, his feet are apart, he's following through on all of his throws – and that leads to more consistent and accurate passing.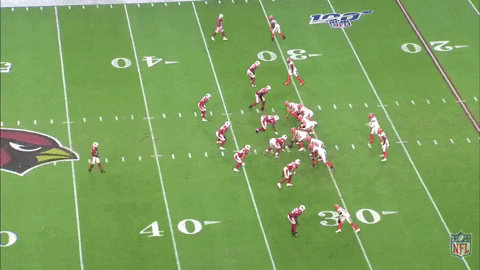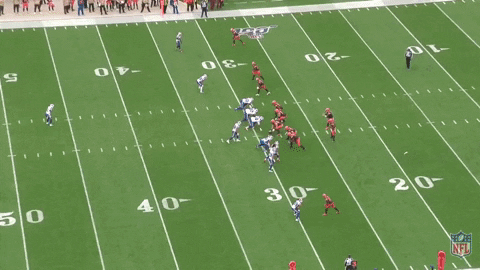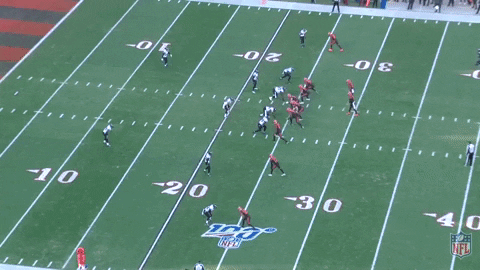 Where he struggles though, is when things get off schedule or his first read or two are taken away. He can get frazzled in the pocket, bring his eyes down and look to run, and struggles a lot with consistent mechanics. He lacks trust in the protection and quickly tries to bail at any sign of pressure. This causes him to lock onto one receiver or abandon passing all together. He tends to make big movements in the pocket that end up getting him into more trouble and as a result he misses potential huge gains on busted coverages downfield.
Outside of the pocket issues, my biggest concerns are his heel click and his hips. He has a huge issue of opening his leg and hips horizontally rather than leading with his off leg towards the receiver. When he opens his hips parallel to the line of scrimmage he loses all consistency throwing the ball. It's hard to get consistent hip rotation and accuracy out of this throwing position and forces him to rely purely on arm strength and talent rather than sound and consistent fundamentals at his base.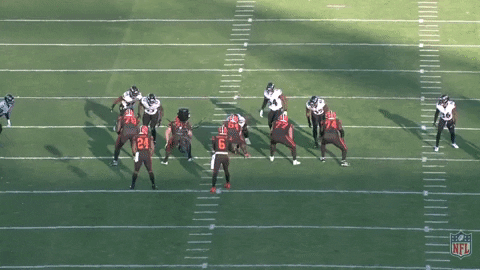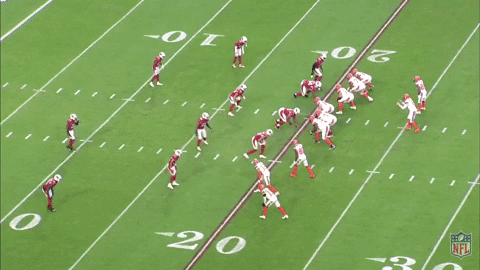 He also has a big issue with heel click on his hitch steps. When the feet come together as a quarterback you get some vertical bounce which is one more thing for your arm to compensate for and makes you less consistent over time. In both these scenarios he has huge heel click and then sky mails the balls way over the receivers head.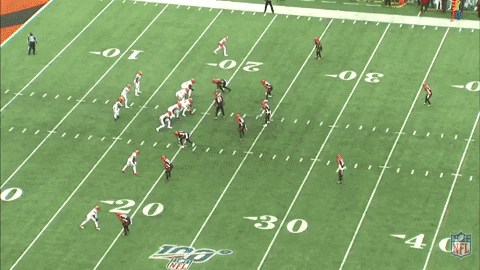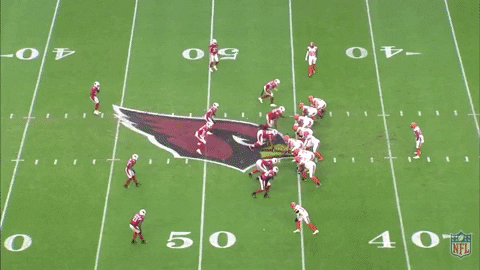 The mechanical issues can all easily be fixed with Stefanski coming in who helped make Case Keenum look like a viable starting quarterback and has helped Kirk Cousins rack up the stats and yards. More concerning for me is Baker Mayfield's lack of understanding of defender location combined with those poor mechanics. Earlier, we saw that he's definitely capable of reading zones but a few times he completely left his receivers out to dry and got them hurt by throwing them into a defender, being inaccurate with his ball placement, and setting them up for big collisions.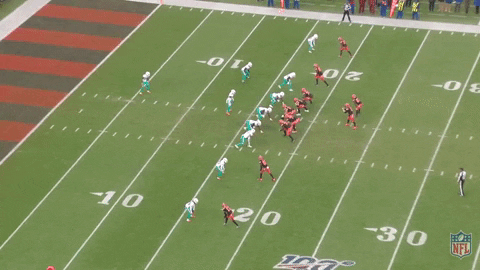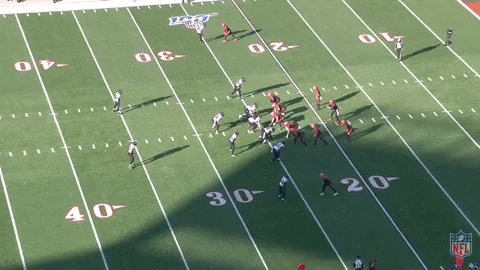 Baker Mayfield isn't as polished as you might hope for a number 1 overall pick going into his 3rd year, but there's reason for optimism with Stefanski's system coming to Cleveland. While the Vikings didn't blow the Browns out of the water with how much more play-action they ran, they did run play-action 4% more. The Vikings also ran a lot more under-center action and while Baker didn't get a ton of that in Cleveland last year, he had a 104.3 QB rating when they did.
Some of the stuff the Baker does best, the Vikings do a lot of. They attacked the seams with their tight ends and slot receivers, created a lot of rhythm passes, schemed guys open, and ran efficient play-action that stressed defenses vertically and horizontally. Baker thrives when he's on rhythm and can drive the ball which is the type of throws asked for in Stefanski's system.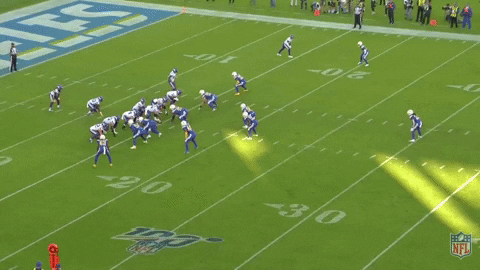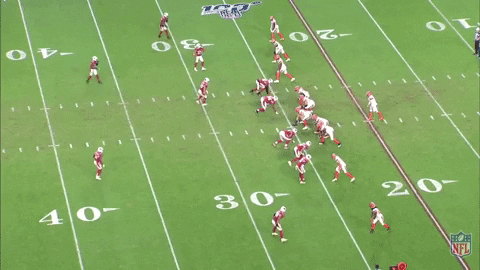 Slants and sit routes are a staple of the Stefanski offense and are something the Browns just didn't do enough of especially with weapons that can take a short pass to the house. These give Baker those clear, simple reads that he can read and hit by the top of his drop.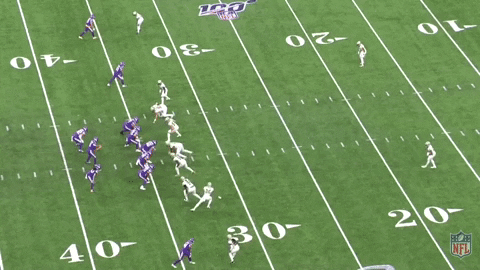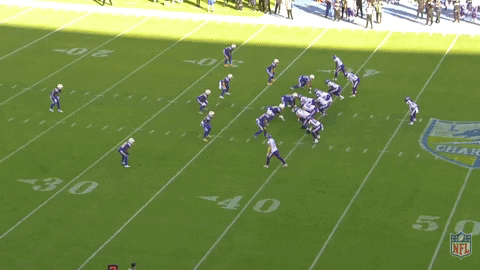 The power of that play-action also opened up huge holes in the run game despite Minnesota's struggles on the offensive line.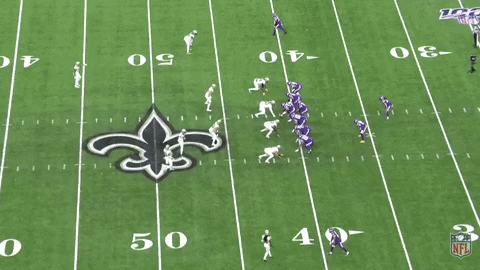 Stefanski also likes to take shots in rhythm outside and stretch the field vertically when they get a matchup they like and those top-of-drop deep throws are when Baker is most accurate.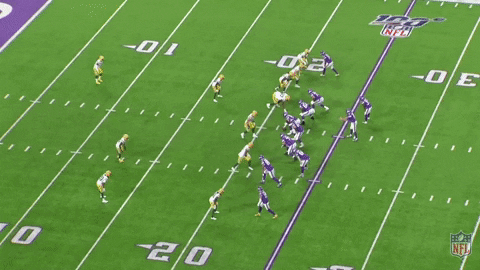 Baker Mayfield definitely has some things to work on with his footwork and lower body mechanics but he clearly has the ability to play at an elite level when those things are clean. The lack of field awareness and keeping his receivers clean gives concern and he had trouble with adjusting beyond his first or second read. With Stefanski's system coming in that emphasizes throwing in rhythm, play-action shots, and quick reads, Baker's skillset should be reaching its full potential. As he becomes more familiar, the whole offense should open up. There are too many weapons in the backfield, outside, and at tight end for defenses to be able to shut everything down. If Baker can operate within the system and clean up some mechanical issues, the Browns will give the Ravens all they can handle on offense and could finally get what looks like a top 10 roster to perform on the field and steal away the AFC North.
If you liked this post make sure to subscribe below and let us know what you think. If you feel like donating and want access to some early blog releases and exclusive breakdown content or to help us keep things running, you can visit our Patreon page here. Make sure to follow us on YouTube for video breakdowns and Instagram @weekly_spiral and twitter @weeklyspiral for updates when we post and release our podcasts. You can find the Weekly Spiral podcast on Spotify or anywhere you listen.