Minshew Mania swept Duval after Nick Foles went down early in week 1 of the 2019 season. His penchant for late game heroics led them to a 6-7 record with him as the starter and gave Jacksonville hope for the future. His 3,271 yards, 21 touchdowns, and 6 interceptions gave the Jaguar offense a spark it has been missing for some years. His ability to move in the pocket, extend plays, and create something out of nothing single-handedly kept the Jaguars in games last year. His personality rallied his teammates around him and gave the front office confidence to ship out Nick Foles to the Bears and wait to draft a backup until the 6th round in 2020 NFL Draft. While the flashes Gardner Minshew showed were certainly enticing, he also had a number of moments where he looked exactly like a 6th round rookie quarterback. While he has enough arm strength to be successful, he has some mechanical issues with his footwork which cause him to be inaccurate, he struggles with anticipation throws, and without tying in his hips and feet, he really struggles with ball placement and power.
There's no denying Gardner Minshew's ability to create. Despite a tendency to bail from clean pockets at times, he is absolutely transcendent at manipulating the pocking, finding areas to escape from, and keeping his eyes downfield to find open receivers. He has surprising lower body strength and is able to evade tackles, understands how to maneuver to allow his linemen to get back onto blocks, and has the arm talent to make accurate throws even when he has pressure in his face or at his feet.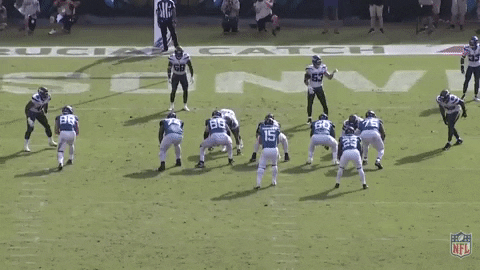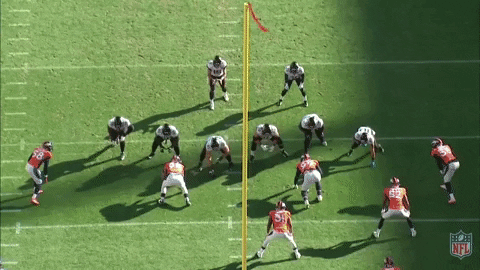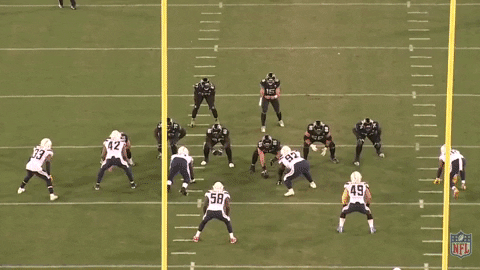 To play quarterback consistently in the NFL though, he also has to be able to thrive within the pocket. In his rookie year, consistency was not something that he had – at least mechanically. He would vary wildly from play-to-play in his base and footwork, hip rotation, and follow through. One play he's standing strong in the pocket with all his cleats in the ground and the next, he's hopping around, double clutching, and falling away on throws when nobody is near him.
The frustrating thing is that he can absolutely tie everything together since you actually see him do it multiple times a game. Below he stands strong in a collapsing pocket, keeps all his cleats in the ground, has full hip rotation, and throws a good ball to the back of the endzone for a touchdown.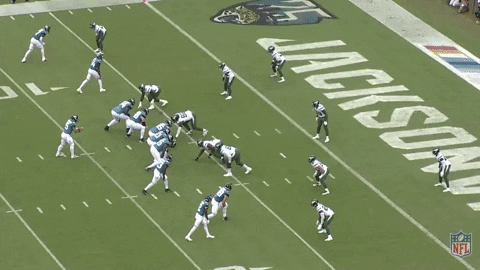 Here he makes a quick decision, has a good drop (although with some heel click which we will talk about later) and throws an absolute dime. He brings his leg all the way through, has good follow through, points his toe, and puts it right on his receiver.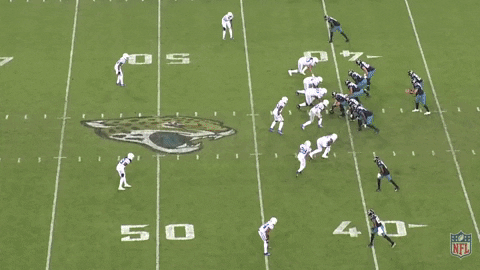 He shows he is capable and can read the leverage of the defender quickly, take good drops, keep a base just outside of his shoulders, and deliver nice balls like he does here to the back shoulder away from the defender.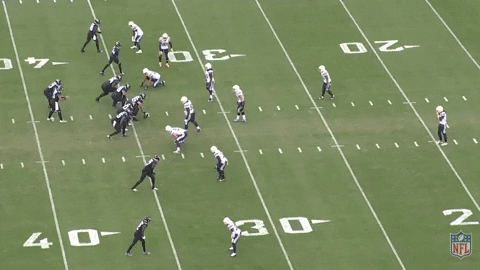 Then you have plays like the one below where he takes a double step and throws the ball wide and into the dirt. If he's throwing this ball based on his pre-snap read, that extra step is just wasted movement and delays his release. This kind of issue crops up over and over.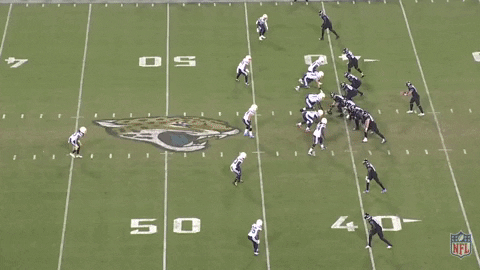 Here's another double jab with his foot. This is a much more catchable ball this time but he still leaves his leg on the follow through which forces the ball to lack power and to end up on the back hip on the receiver, making the catch more difficult than necessary and preventing any potential run after the catch.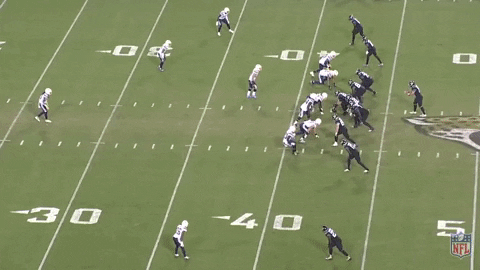 There's no way to know what they're telling him in the QB room but he routinely does these skip drops which cause him to be off balance on the throw and lead to inaccuracy and a lack of power. Here you can see how off balance he is on what should be an easy and routine throw directly in front of him 10 yards away. It lacks power and allows the defender to close on the ball and pop it into the air. He leaves his back foot as he throws, is falling away to his left, and can't generate enough spin on the ball as a result.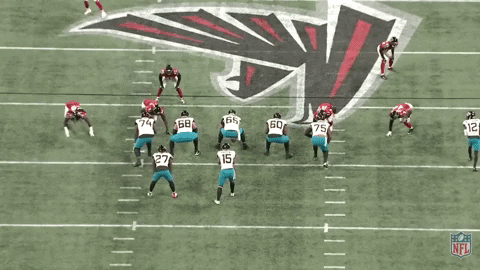 Here you can see him double clutch on the ball. He knows he's throwing it and yet there is hesitation. This gives the defense time to react to the throw and throws off his mechanics as he leaves his leg on the follow through. Without bringing his leg which allows for full hip rotation, he loses accuracy and power and the ball is way higher than it needs to be. If he put this ball right on the receiver in stride, it has the chance to be a touchdown. Instead you're opening up your guy to a big hit.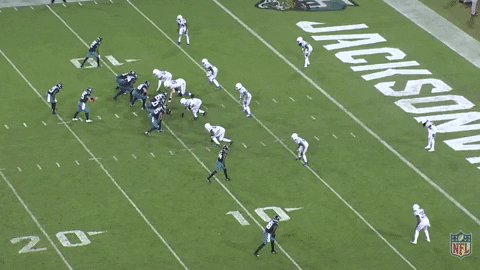 On his hitch step, he also has a tendency for heel click to happen. Heel click is when your feet come together as you climb the pocket. Ideally you want to keep your feet spread to create a solid base. When they come together, you get a vertical bounce as a quarterback. This vertical movement up and down adds one more variable for you arm to compensate for. Now you have vertical movement up or down as you're attempting to throw. It's not the end of the world but will make you way less consistent from throw to throw. Compare this to his last clip where he leaves his leg. This time, he does a really good job of following through and bringing his leg on this throw though which is why he's able to generate enough power to squeeze it into the receiver.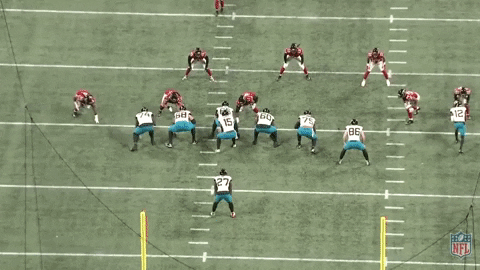 As mentioned before, he is almost always incredibly toesy. This does the same thing as heel clicks do. It creates a vertical bounce in your platform and also prevents you from digging your cleats in the ground and generating power to translate to your hips and subsequently your arm. When you hop on your toes, you're going to struggle with proper hip rotation and will have to compensate for any vertical movement you're experiencing. That is exactly what you see here. It's possible he thinks that the receiver should be bouncing to the outside and is leading him that way, but there is a defender hanging there waiting for exactly that. Either Gardner Minshew threw to the wrong spot or he was inaccurate. Neither are ideal obviously.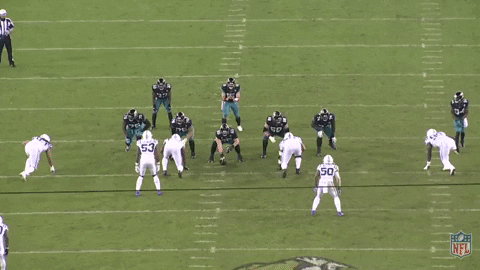 Here's a combination of Gardner Minshew being toesy and throwing in that extra foot jab on his drop which causes him to air mail a walk-in touchdown in the flats.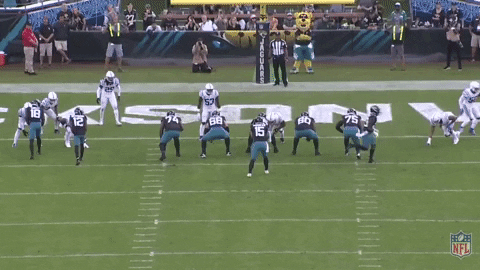 Is it all doom and gloom? Absolutely not. For the most part he makes decisive reads and is able to deliver catchable balls. His receivers and the scheme did him no favors as there were multiple issues with communication and bad play-calling without built in man-beaters nor audibles and hot routes for Gardner Minshew to take advantage of.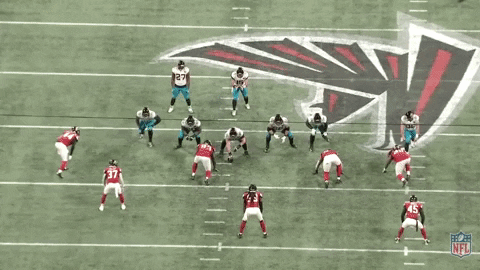 The raw talent and ability to move and create inside and outside of the pocket is maybe even the best in the league aside from Patrick Mahomes. He keeps his eyes downfield and it feels like he's at home when everything is going wrong.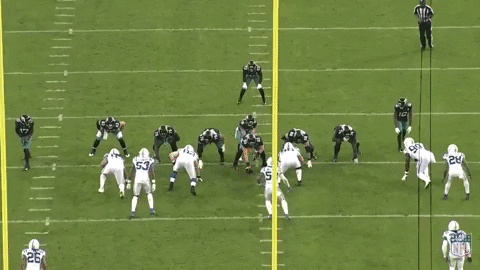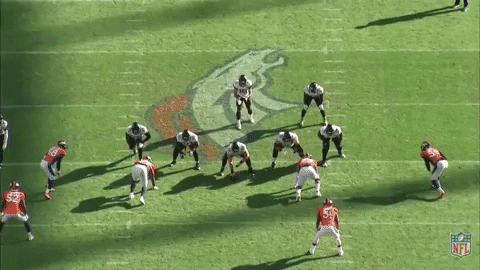 If Gardner Minshew can polish up the mechanical issues, there's no doubt that he gives juice to the locker room in Jacksonville. The team believes in him and with a new weapon in Laviska Shenault to pair with DJ Chark, the issues of miscommunication, drops, and lack of ability to defeat man coverage may disappear. Once the game slows down and things click for Gardner Minshew, he can absolutely be a franchise quarterback. He is, after-all, a 6th round rookie quarterback who was never expected to start 13 games this year. He's a gunslinger, cultural icon in Jacksonville, and made the Jaguars fun to watch again.
If you liked this post make sure to subscribe below and let us know what you think. If you feel like donating and want access to some early blog releases and exclusive breakdown content or to help us keep things running, you can visit our Patreon page here. Make sure to follow us on Instagram @weekly_spiral and twitter @weeklyspiral for updates when we post and release our podcasts. You can find the Weekly Spiral podcast on Spotify or anywhere you listen.