Before going down in week 14 with an abdominal injury, Calvin Ridley was averaging 13.7 yards per reception, had 7 targets a game, and was torching corners left and right. While often overshadowed by receiving mate Julio Jones, Ridley is quietly developing into a premier talent at receiver. He has incredibly polished routes, good burst and open field speed, long strides that help him eat up ground, and when defenses focus on Julio Jones he can make them pay. He can struggle with physical corners and press man at times but if you give him space or a clean release he is insanely tough to guard in the open field. He has great speed cuts, can snap off routes, and attacks the ball in the air. The Falcons feel like the forgotten team in the NFC South with the arrival of Tom Brady in Tampa Bay but if you sleep on Calvin Ridley, you're going to get burned.
Note: If you prefer to watch a video breakdown, scroll to the bottom of this article.
Calvin Ridley's speed allows everything to work. He looks incredibly fast on film. His speed allows him to threaten deep and then snap routes off, speed cut, and create separation to set up comebacks, curls, and digs. Speed is the greatest fear of every defense. The threat of the big play is powerful in any offense and the Falcons have two guys in Julio and Calvin Ridley that can take the top off the defense.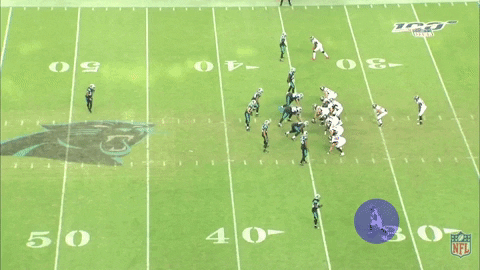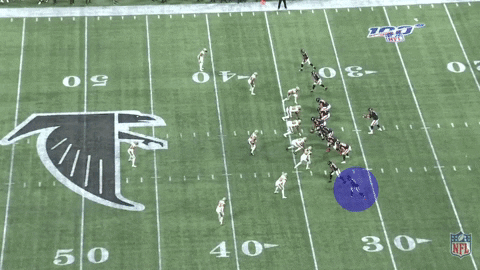 Ridley's speed cuts are out of this world. As we saw, he has the speed to threaten defensive backs deep and make them turn their hips. He can then combine that with rolling into his cuts on deep digs or outs. The speed cut allows him to maintain speed and get to his landmark while the defensive back has to plant and change direction. It creates a ton of separation and opens big windows for Matt Ryan to throw into.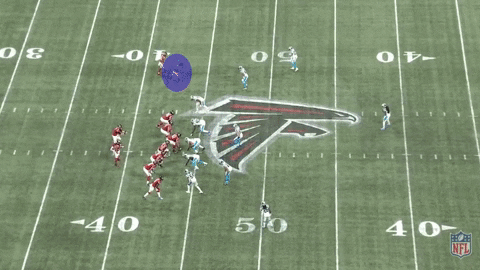 The physical tools pop out on film but what's really impressive is his route technique. He shows excellent understanding of how to manipulate defenders, get them to turn their hips, and create separation for himself using not only his athleticism, but his mind and game-sense as well.
His most effective technique is to stem defenders the opposite way of his intended route. They have to respect his speed and turn their hips to run with him. As soon as they do, Ridley plants and shows great burst and explosion back the other way. It sounds simple but takes good athleticism, an understanding of the coverage, and shows he has a plan of attack every time he steps up to the line of scrimmage.
Attacking the leverage of the defender is a powerful tool. The shade of the corner indicates the area that they don't want you to be able to access. So if they're shading with inside leverage or they're lined up directly in front of the receiver, they likely want to protect their inside space. So as a receiver, if you threaten that inside space and give them a move to the inside, they're going to jump to protect it. When a defender is in man coverage, they want to widen the receiver to the sideline so that they minimize the space you have to work with. Ridley consistently does this and with impressive effectiveness. He stems inside like he's running a slant forcing the corner to attack. He then releases back outside and is wide open down the sideline.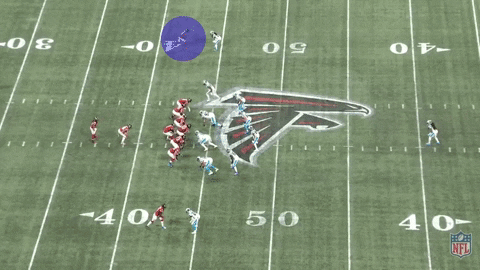 Here he stems to the outside to make the corner turn his hips to the sideline before breaking back inside on the slant.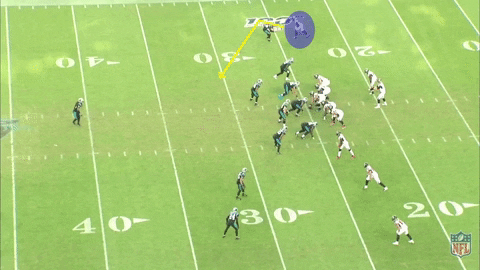 These kind of examples are everywhere. Whether the defensive back is in press or not. He threatens their leverage and then attacks the space they vacate.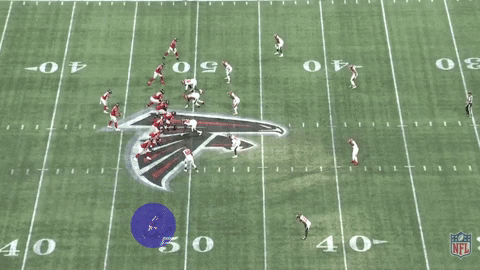 Here again he does a really good job of widening his stem outside away from where he will break. He uses good eye discipline and locks in like he's running a seam or a deep corner to the side of the rollout. The safety reads that, sees the rollout, and when he starts to move over, Ridley plants to go to a post in the area the safety vacated.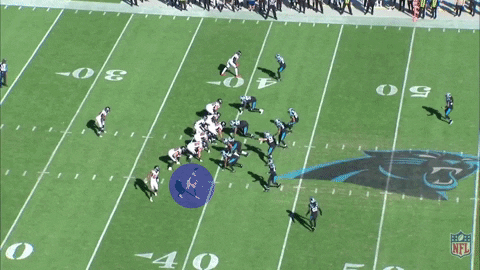 From the slot he'll push his stem away from his route-side space and create separation for himself as you can see here. The defender moves in with him before Ridley releases back outside and works to stack on top of the defender. If you can stack directly on top of the defender with the DB in a trail position, you have a ton of power as a receiver. The corner doesn't know which way you're going, can't get hands on you, and you have leverage for any ball over the top.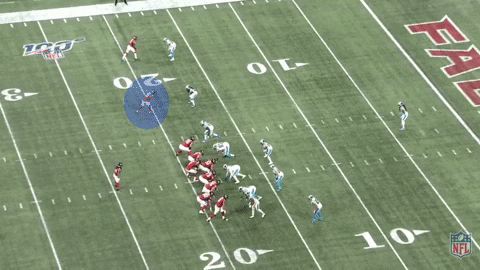 Here's another example of Ridley working a side hop to widen the DB and create space for an inside release. Once he takes that inside release, though, he knows he has to stack back on top of the corner. If he stays inside, the safety is going to be there to make the play so he widens, works inside, and then fights hard with his speed to get back on top of the defender and create space for the throw.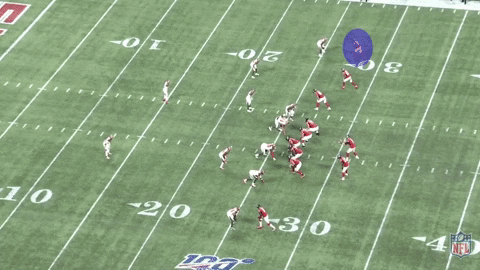 If there's one thing Ridley can struggle with, it's physical corners or his hand usage when defenders get their hands on him. He can get re-routed at times or struggle to remove the hands of defenders – especially later into routes.
Instead of using his hands, he tries to create body lean to get leverage to separate at the top of his route. As a result, he gets washed into the linebacker and thrown off his route. By using this technique, he doesn't use his physical tools to their full potential. In this scenario he's in a strength fight with a DB rather than a race. This slows down the timing of his route and while he may get separation eventually, often it's too late in the timeline of the play.
Calvin Ridley has the route knowledge and physical tools to be a #1 receiver on almost any other team. His understanding of how to manipulate defenders is impressive for only a 2nd year player going into his third season. He has lethal speed that can threaten teams deep, has speed cuts that create separation, and has the mental game to exploit the position of defenders. With Julio on the field Ridley can dominate CB2s and easily creates consistent separation for himself on all route types. He's dynamic with the ball in his hands, attacks the ball in the air, and shows everything you'd hope for in a first round receiver talent. You can buy into the hype of the Saints and the Bucs all you want, but there's a snake creeping along in the NFC South and if you don't pay attention to the Falcons, they're entirely capable of stealing the division crown. The Falcons are far from a rebuild or reload. They're ready right now and Calvin Ridley can put them over the top.
If you liked this post make sure to subscribe below and let us know what you think. If you feel like donating and want access to some early blog releases and exclusive breakdown content or to help us keep things running, you can visit our Patreon page here. Make sure to follow us on YouTube for video breakdowns and Instagram@weekly_spiral and twitter @weeklyspiral for updates when we post and release our podcasts. You can find the Weekly Spiral podcast on Spotify or anywhere you listen.