Xavien Howard, drafted in the 2nd round of the 2016 NFL Draft, cashed in on a 5 year, 72 million dollar contract in the summer of 2019. At the time, he was coming off of a pro-bowl year where he had a league high 7 interceptions, allowed a 52.4% completion percentage, and a 61.2 QB rating. Although plagued with injuries like fellow teammate DeVante Parker, when he's healthy, he's a huge contributor.  While not the most physical corner, Xavien Howard is one of the best at closing on routes and reading receivers. He shows efficient footwork, sound technique, and is really good when he can play off and close on routes with vision.
Note: If you prefer to watch a video breakdown, scroll to the bottom of this article.
            The problem is the Dolphins ran a ton of man coverage with single high looks to help with their porous run defense. Xavien Howard struggles with his jam punch and he can get caught peaking in the backfield in man coverage. His excellent closure grade and poor collision ability make him incredibly susceptible to double moves. That being said, he does a good job of keeping his cushion deep and almost never gets beat over the top in zone. He can play outside or in the slot if needed and when he's on and in the right defense he can completely eliminate a receiver or one side of the field.
            Xavien Howard's technique when turning and running with receivers is really impressive. He is able to stay in the pocket of receivers as they cut, close the throwing window on them, and is almost always in a position to make a play on the ball or an immediate tackle. Whether he's in man or zone coverage, he does a good job keying their eyes and hips, playing tight to their routes, and contesting catches. You can see the efficiency and fluidity in his movements as he changes direction and plants to get out of his backpedal. He has truly elite change of direction which gives him good flexibility as both a man and a zone corner.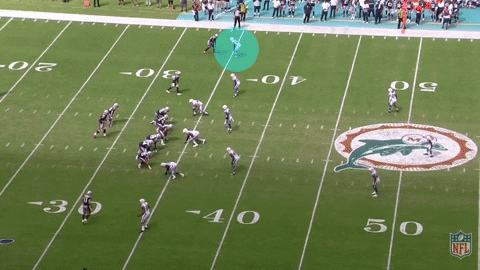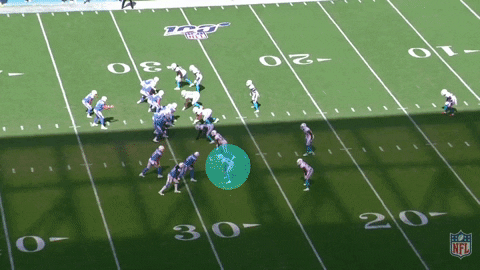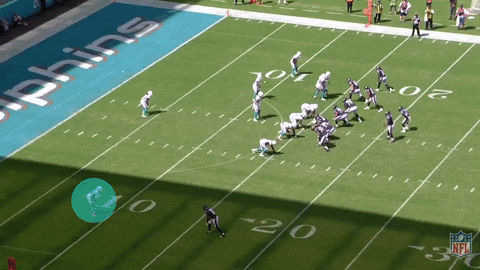 Xavien Howard does a good job of stacking on top of receivers and widening and washing them towards the sideline. He closes the available window for the quarterback to throw to, has the quickness to break on backshoulders, and isn't afraid of getting beat deep. You can see the receivers start on the numbers and get washed all the way to within a yard or two of the sideline.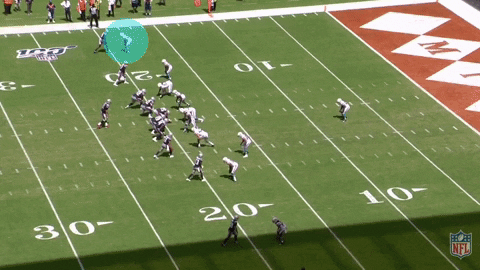 In man coverage he plays tight with good hand usage, and can keep up with even the fastest of guys like Marquise Brown of the Ravens. He shows good discipline not to over-run routes and shows efficient footwork on his breaks. While he tracks the hips of receivers in zone, he plays off their eyes in man which helps him to locate the ball when his back is turned.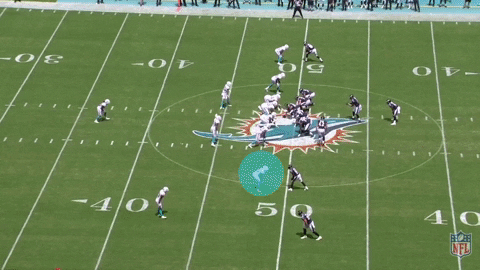 Because of his quick closing ability and keying of eyes, this sets him up for double moves and route stems from receivers and he can get caught peaking at the QB at times even without head fakes or the set ups for double moves.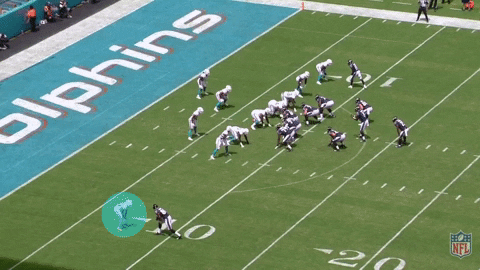 One of the first plays that Dallas ran was a double move on Howard with Amari Cooper running a slant corner. Howard also struggled with getting hands on receivers in man and giving a top tier receiver a clean release in man is asking a lot of your physical abilities. He lets Cooper release and get on his toes before breaking to the Slant. As soon as he turns his head for the slant, Howard is already beat and is looking back at the QB for the ball. A few steps into the slant stem, Cooper rounds out and back to the corner and Howard is completely lost in coverage.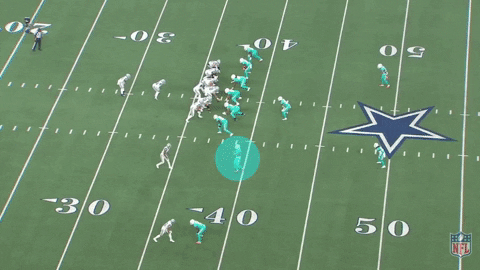 The Cowboys and Cooper didn't stop there though. Almost every route caught on Howard during the game was some form of double move. Howard's tendency to close on routes fast was used against him throughout the game and he didn't have an answer for it.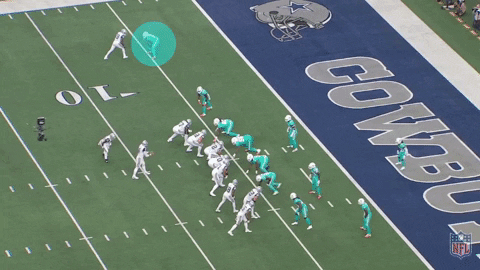 Double moves obviously take a little more time to develop though and to help combat this, he needs to be more physical at the line of scrimmage when walked up in man or flat zone coverage. Either he gives no jam and re-routing attempt or has an incredibly weak punch which barely influences receivers. He's athletic enough to get away with it most of the time but to take the next step he does need to be a little more physical.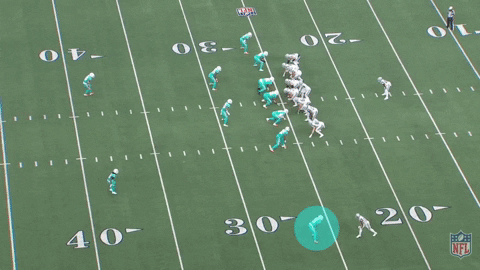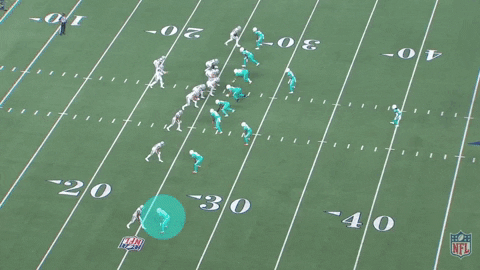 Without a jam, this lets the receiver dictate the route, doesn't put time pressure on them, and often can get Howard in tough situations. When he lets receivers get on his toes with no contact, he's put in a really difficult position and it's impossible for almost anyone to cover consistently when you allow that to happen.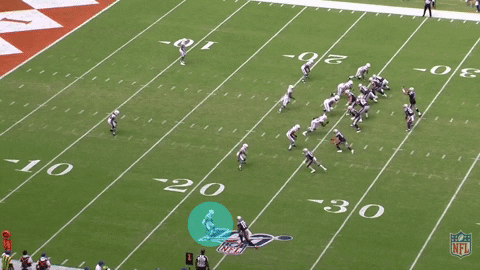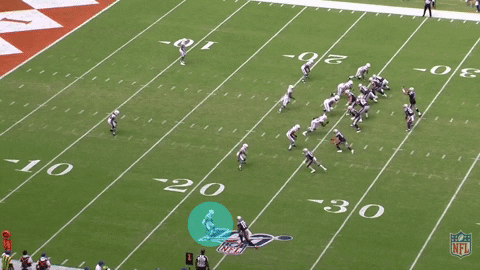 He is entirely capable of being physical, he's just incredibly inconsistent. He has all the tools in his bag and just needs to fine tune the technique. He doesn't need to be a dominating force, but he does need to make receivers uncomfortable more consistently at the line of scrimmage.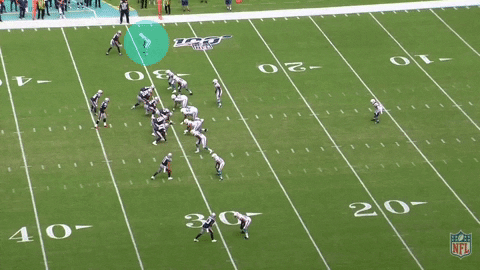 Xavien Howard has the ability to be a dominant corner in the NFL. Team are going to have to decide between throwing at him or free agent pickup Byron Jones and they're going to have a tough time. His closure ability, route recognition, and fluidity are all elite. I think he's a better fit as a zone corner because of his lack of physicality but he can absolutely hold his own in man coverage. Even though Howard only played in 5 games last season, he did handle Marquise Brown, Antonio Brown, Josh Gordon, and Keenan Allen and held them all to just 237 yards total. As Dolphins fans can probably tell you, if he can stay healthy and fine-tune his press technique, he's going to be worth every penny of that 72 million dollar contract and help the Dolphins ascend to the top of the AFC East.
If you liked this post make sure to subscribe below and let us know what you think. If you feel like donating and want access to some early blog releases and exclusive breakdown content or to help us keep things running, you can visit our Patreon page here. Make sure to follow us on Instagram @weekly_spiral and twitter @weeklyspiral for updates when we post and release our podcasts. You can find the Weekly Spiral podcast on Spotify or anywhere you listen.