It's time to take a look at the risers and fallers for the 2021 NFL Draft. Without further ado, let's kick things off.
Stock Up
Kyle Trask
I start this list with who I believe has helped himself with his NFL Draft stock the most so far, and it's Florida QB Kyle Trask. This season he's completing 71% of his passes, with a TD/INT ratio of 14/1 and dominating SEC defenses. He's gone from being an under the radar prospect to becoming QB4 in this class and making a strong push to be a first-round selection. He doesn't have the strongest of arms, but he's accurate and more cerebral in his approach this season. He'll go through his progressions and deliver the ball quickly before the defense can get to him. I think he has to be one of the Heisman favorite (behind Trevor Lawrence and Mac Jones at the moment) but the 11/7 game against Georgia, a phenomenal defense, will be his defining game of the season as a prospect.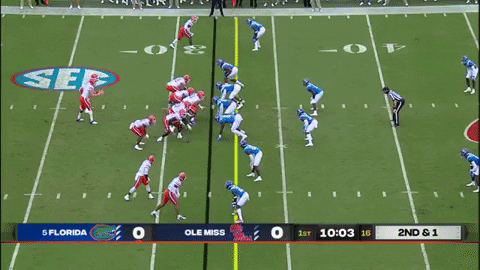 Kyle Pitts
While Kyle Trask has been amazing, his life is made easier by the other Kyle, Kyle Pitts. Pitts is listed as a tight end, but acts more of a receiver and uses his 6-6 240 pound frame to his advantage. He has seven touchdowns in three games and leads the Gators in receiving yards. Now he isn't much of a blocker and won't be for every team in the NFL Draft because of that, but any team that wants to use him as a mismatch as a pass catcher will make him a star. At this point, he's a mid to late first-rounder in my eyes, but his combine performance (particularly his 40 and 3 cone) will determine how high he goes.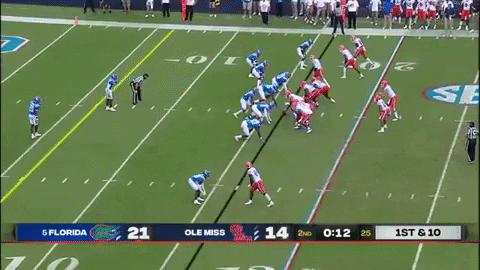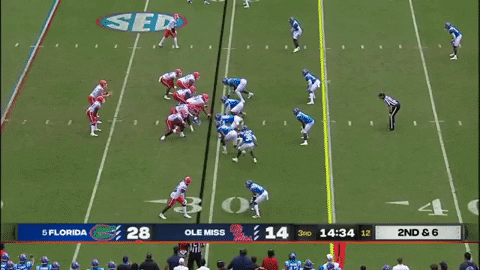 Shane Buechele
Buechele might play in an Air Raid system and be slightly undersized, but he might be one of the best deep-ball throwers in all of college. While he's not a dangerous runner, he is mobile in the pocket and can make plays when things around him breakdown. I don't think that he is a future starter in the NFL, but I think he's worthy of a mid-round selection in the NFL Draft and has the chance to be a high-end back-up for a decade. Before the season, I saw him more as a practice squad caliber player who was questionable to be selected. Now, unless something unforeseen happens, he's not only getting drafted but might carve out a nice role for himself.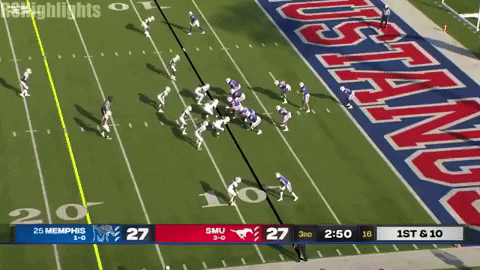 Patrick Jones II
All the hype coming into the season for the Pittsburgh Panthers was centered around defensive tackle Jaylen Twyman, who ultimately decided to opt-out before the season began. Despite the loss of Twyman, the Panthers defensive line is outstanding and is lead by edge rusher Patrick Jones II. Jones II has seven sacks in six games so far, which is best in the country. He has a great motor and uses his pad level to get underneath tackles to push tackles into the lap of the quarterback. This season he also has done a better job of diversifying his pass rush moves and does an excellent job with counter moves if his go-to bull rush move doesn't work. I think he's a high second-round pick in the NFL Draft at this point, and if he continues to impress, he could get into the first-round in a weak edge rusher class.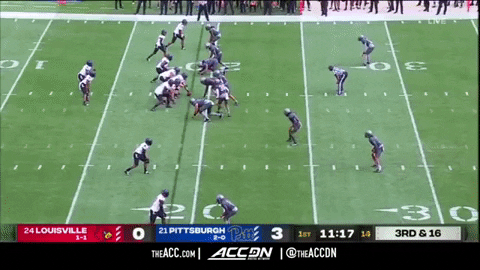 Asante Samuel Jr.
It has been a TERRIBLE season for the Florida State Seminoles (props to them for beating UNC though), but there has been one bright spot and that is junior cornerback Asante Samuel Jr. It wasn't too long ago that his father, Asante Samuel Sr., was leading the NFL in interceptions and winning Superbowls with the New England Patriots, and it looks like his son will be next in line to make an impact of Sunday's. Samuel Jr. already has three interceptions and two forced fumbles in four games and despite being part of a lackluster defense, he shuts down whoever he is guarding. One of the questions I had coming into the season was his ball-hawking abilities but that has been answered and then some. He might not become a lockdown corner in the NFL but has the makings of being a long-term starter, which makes him worthy of an early second-round selection.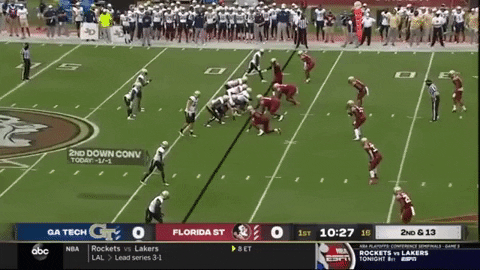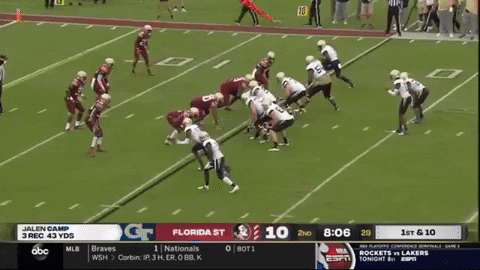 Zach Wilson
The man people are calling "The Mormon Manziel" has come a long way from just a season ago, where he struggled as a starter on a mediocre team. Now, he's completing 78% of his passes and has a TD/INT ratio of 12/1 to go along with 6 rushing touchdowns. He had shoulder surgery after the 2019 season and now is throwing the ball with a lot more zip, especially on throws outside the hashes. He has all the physical tools needed to be a successful pro, but his lack of competition this year will raise questions. Also, as a true junior, he still has a year of eligibility. Meaning, would he rather be QB5 in this year and probably a second-round pick, or continue to develop and gun for QB1 in the 2022 NFL Draft? Will be interesting to see how that pans out. Either way, what a rise from this preseason where he wasn't being discussed as a prospect at all.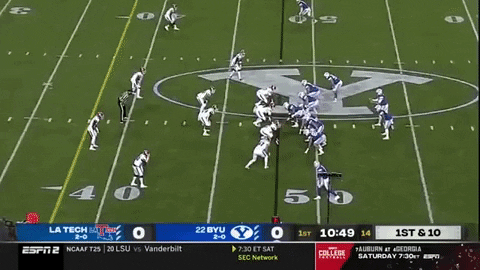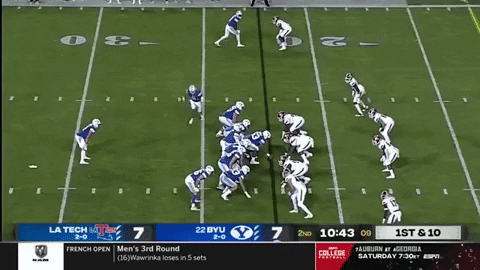 Honorable Mention: Mac Jones (Alabama), Jaycee Horn (South Carolina), Eric Stokes (Georgia), Jeremiah Owusu-Koramoah (Notre Dame)
Stock Down
Trey Lance
Trey Lance was put in a really tough spot with his only game in 2020. He would have had to play incredibly well to keep his stock where it's at or, if he struggled, he would raise more questions than he had before. After a 15/30 2 TD 1 INT game, he surely gave the skeptics plenty of concerns moving forward. He looked rusty and not as smooth as last year and since he has no other game to show the scouts anything, he pushed his stock slightly down. Yes, he's still going to be a top 10, probably top 5, pick but now I think the race for QB2 is Justin Field's to lose. It was a tough situation for Lance, but hindsight is 20/20 and it says that he should have not played in NDSU's only game this season.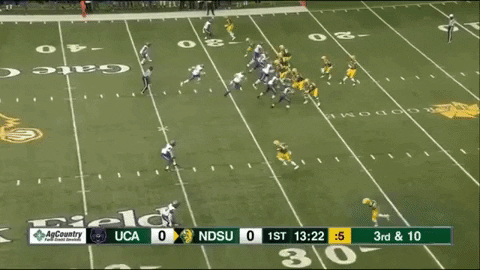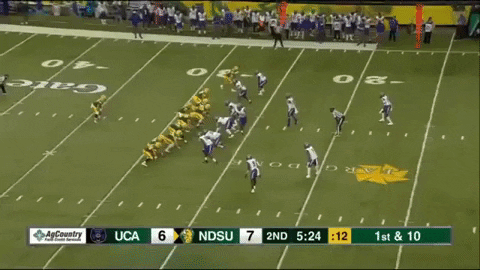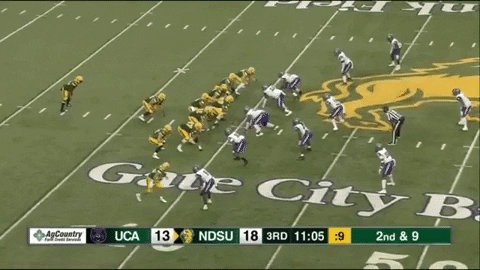 If you liked this post make sure to subscribe below and let us know what you think. If you feel like donating and want access to some early blog releases and exclusive breakdown content or to help us keep things running, you can visit our Patreon page here. Make sure to follow us on Instagram @weekly_spiral and twitter @weeklyspiral for updates when we post and release our podcasts. You can find the Weekly Spiral podcast on Spotify or anywhere you listen.