Arthur Smith is headed to Atlanta to join the Falcons as their new head coach. For an offensive group that has been at the top of the league for years, it's a welcome sight to have an offensive minded head coach take the job. The Falcons and Matt Ryan have been under defensive head coaches Mike Smith and Dan Quinn since 2008. It's time for the Falcons to utitilze Julio Jones, Calvin Ridley, and Matt Ryan for one more Super Bowl push.
Arthur Smith's offense with the Titans
It all starts with the run for Arthur Smith. That's easy to do when you have Derrick Henry in the backfield, but expect a lot of the same scheme you saw in Tennessee to appear with the Falcons. After all, if Gurley returns, he is a fantastic zone runner. The Falcons also had tremendous success basing out of the outside zone with Kyle Shanahan just a few years ago.
The Titans used a ton of that same outside zone scheme. They establish the run and then work passing concepts off of boot action, jet sweeps, and pre-snap motion. It doesn't matter if you're a receiver or a tight end, everyone is a candidate for touching the ball off of those motions. That should make Falcons fans excited. If it gives his team an advantage, Arthur Smith will find a way to make it happen.
Smith also elevated the play of Ryan Tannehill who completed over 67% of his passes and had a 5:1 touchdown to interception ratio. That's fantastic news for Matt Ryan who has gone for a little over a 2:1 ratio over that same time period.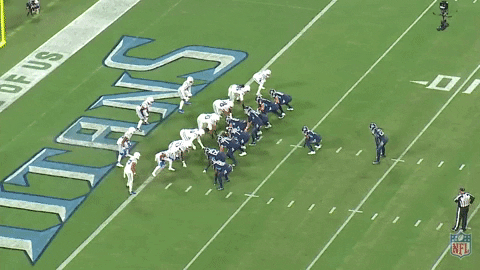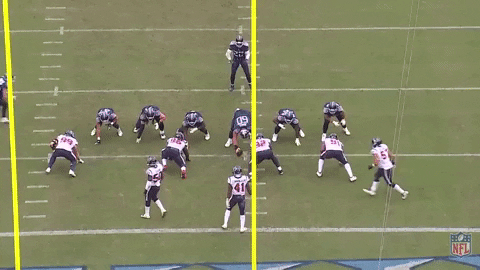 How Arthur Smith will use the Falcons' weapons
If you thought AJ Brown looked good in the Titans 4th ranked offense, just wait until you see Julio Jones in it. Arthur Smith does a great job of using each type of player he has. AJ Brown is physical at the catch point, is explosive after the catch, and can win on route technique. Sound familiar? Julio Jones is that same type of receiver, but better. Smith used AJ Brown on a lot of comebacks, deep crossers, and slants which is exactly what Julio is built for.
Worried about Calvin Ridley? Don't be. Smith helped Corey Davis have a career year opposite AJ Brown just like he'll do with Ridley opposite of Julio. Ridley is a terrific route runner and can beat you with speed as well. Look for him to be utilized on a lot of the deep shots off of play-action.
Finally, there's Gurley. While he's an unrestricted free agent, this could be the perfect pairing to revitalize his career if he returns to Atlanta. Arthur Smith will put him right back into an excellent zone running scheme similar to what he was in with the Rams.
Final Thoughts
The Falcons got the perfect coach for a late-window push with their offensive talent. The personnel that Smith succeeded with in Tennessee largely mirrors that of what the Falcons have. While the defense may need some work, the offense is certainly set up to succeed with Smith at the helm of the Falcons.
If you feel like donating and want access to some early blog releases and exclusive breakdown content or to help us keep things running, you can visit our Patreon page here. Make sure to follow us on Instagram @weekly_spiral and twitter @weeklyspiral for updates when we post and release our podcasts. You can find the Weekly Spiral podcast on Spotify or anywhere you listen.