A Lost Season
For the San Francisco 49ers, the 2020-2021 season can be defined by two words: "Injured Reserve." Coming off a 13-3 season in 2019 in which San Francisco produced the #1 passing defense and #2 overall offense, Kyle Shanahan was armed with four 2020 Pro-Bowl starters and seemed poised to avenge last year's Super Bowl defeat. Unfortunately, plans to return to the Big Game were put on hold. The 49ers had a league-leading 18 players who missed at least three weeks. Those players accountted for $86.1 million in cap space.
As the offseason arrives, the 49ers find themselves in an interesting position. Do they chalk up a disappointing season to injuries and run it back in the hopes of a healthier season? Or are changes on the horizon with 14 players primed to enter free agency?
Quarterback
While a 6-10 record is no doubt disappointing given the high expectations placed upon the 49ers, there were a couple silver linings. None brighter than the 12th overall pick in the 2021 NFL draft. That pick will allow a playoff caliber roster to add an immediate impact player. There are two schools of thought coming into this draft and they generally depend on how one views current starting quarterback Jimmy Garoppolo.
Trey Lance, North Dakota State
For those who do not believe Garoppolo can get the team over the hump, North Dakota State's Trey Lance is an enticing prospect. At 6'4″ and 225 pounds, Lance has proved both a capable passer and rusher. In his last full season at North Dakota, he posted a stellar 28:0 touchdown to interception ratio while adding another 14 touchdowns on the ground. The big question that remains with Lance is the lack of high-profile competition he faced during his college career. There also may be some concern that he only played one game during the COVID wrecked season that was 2020.
Deshaun Watson, Houston Texans
While draft day will hopefully yield ready-to-play prospects at key positions, sometimes a veteran presence is needed. With various free agents coming available and trade rumors surrounding some of the biggest names in football, San Francisco may choose to go all in right away. The first and most high profile move the front office may look into is disgruntled Texans quarterback Deshaun Watson.  Watson had an outstanding 2020 season. He led the league in passing, threw for 33 touchdowns, and ranked 2nd in both completion percentage and passer rating. At 25 years old, Watson is a playmaker through the air and on the ground.
Watson and Shanahan could form one of the most dynamic QB/Coach duos in the league. The only cause for hesitation would be the asking price for the frustrated quarterback. With rival NFC West team, the LA Rams, giving up two first round picks, a third rounder and Jared Goff, the price for Watson may be too high in the eyes of management. Could the Texans demand upwards of four first round picks? Will the Texans demand rising star Nick Bosa in the deal? The situation is worth monitoring over the coming months as the trade rumors ramp up.
Cornerback
Caleb Farley, Virginia Tech
If San Francisco chooses to give Garoppolo another shot, then there is another position of need: cornerback. Richard Sherman, K'Waun Williams, and Jason Verrett are all entering free agency. As a result, the 49ers may need to look to the draft to address the cornerback position. Enter Caleb Farley out of Virginia Tech. With Farley having opted out of the 2020 season, teams may find themselves shifting their focus to other standout defensive backs such as Patrick Surtain II of Alabama or Asante Samuel Jr. from Florida State. However, in Farley's last ten collegiate games he managed to breakup 12 passes and come away with four interceptions. He has the tools and should work well with a physical 49er defense.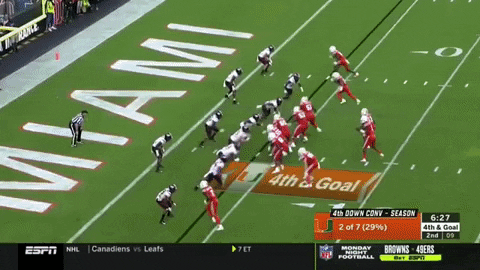 Edge Rush
Melvin Ingram III, LA Chargers
During their Super Bowl run, San Francisco's pass rush was the talk of the league. They were led by rookie standout Nick Bosa, as the unit produced 48 sacks. In order to reinforce the already strong defensive front, they may look to the Chargers' Melvin Ingram III. While only playing seven games in 2020 and already 32 years old, Ingram could follow in the footsteps of veterans like Richard Sherman and provide a strong locker room presence among a young defensive line. Ingram may want to sign a short-term deal in the hopes of recapturing his early career success.
Interior Offensive Line
Corey Linsley, Green Bay Packers
Corey Linsley of the Packers will also be a player to watch. Center was another position riddled with injuries as three separate players logged 200 or more snaps for San Francisco this season. Linsley would provide an All-Pro anchor on the interior. Linsley has a strong bill of health and only allowed one sack while committing zero penalties on the year.
Wide Receiver
Curtis Samuel, Carolina Panthers
Lastly, regardless of who plays quarterback for the 49ers, San Francisco will need players to get the ball to. With top receiving weapons Deebo Samuel, Brandon Ayiuk, and George Kittle missing a combined 21 games, bringing in the Panther's Curtis Samuel could provide support in the pass game. Samuel, who put up 77 receptions for 851 yards while also rushing for 200 more yards, provides Kyle Shanahan another versatile weapon that can line up in the slot, outside the numbers and even carry the ball as a running back. While Watson will be the talk of the football world, San Francisco can bring in a variety of help at other key positions.
Final Thoughts
The injury riddled 2020-2021 season has been both a blessing and a curse. The season provided a high draft pick and allowed younger talent to develop. The San Francisco 49ers must now make key decisions with limited information. This roster was deemed a Super Bowl contender entering the season, but never got a chance to act on that potential. No one would blame coach Shanahan and general manager John Lynch for keeping the team together. However, with questions about Garoppolo's health, the departure of coaches Robert Salah, and one of the most competitive divisions in football, the 49ers may be forced to be aggressive. Regardless of what the offseason holds, a healthy San Francisco team should provide excitement in the crowded NFC West as the quest for a sixth title resumes in 2021.