It's always the guy you least expect. The past few weeks, it's been Mac Jones or Justin Fields mocked to San Francisco with Trey Lance lurking in the background. However, Lance did make a strong push the last 48 hours and was the betting favorite right before the draft. When you think about it, Lance makes the most sense. He has the upside to be a star and played in a pro-style offense. Everyone loves pointing to the fact that Lance has only played one season at the 1-AA level. However, he was only 19 and threw for 28 touchdowns with zero interceptions while running for 1,100 yards. You could argue it was the best season at the 1-AA level. Yet, people are so quick to tear him down while Zach Wilson and Mac Jones both only had one season of success. Of course those guys played better competition, but for being so young, Lance was very successful and has spent the last year continuing to improve. He isn't ready to play in 2021, but could have a trajectory like Josh Allen. Might be limited early in his career, but by year 3 will take off. 
Read More: Trey Lance: The Best Player You've Never Heard Of
Physical Attributes
Lance has the speed, arm strength, and footwork to be an elite QB. However, you must be patient with him. Don't expect him to come in and set the world on fire. Use year one as a redshirt year and don't let him play unless absolutely necessary. He struggles with accuracy and tends to get wild when he tries to put some extra speed on the ball. It's almost like he's a young pitcher who knows how to throw, but needs to learn how to pitch. Give it time and he will get there.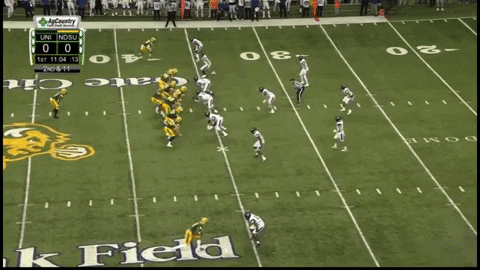 Jimmy Garoppolo
Now, let's address the Jimmy Garoppolo situation. His days in San Francisco were numbered after he sustained another serious injury. I really do believe that Shanahan likes him, but he can't go through another season with an unreliable back-up quarterback. This team is ready to win now and needs a healthy guy behind center. For as much as the national media wants to criticize the 29 year-old quarterback, he's a quality quarterback when healthy and should bring back a good haul for San Francisco. Hell, we saw the Jets get three picks for Sam Darnold and Garoppolo is much more accomplished. Now whether he gets traded tomorrow, during training camp, at the trade deadline, or next offseason is the real question. John Lynch and the front office must be patient and make sure they get the best offer possible.