Who doesn't love a good NFL hot take? Luckily for you all, I have 10!
The New York Giants will win the NFC East
The Giants have been in the news all the wrong reasons. Players retiring, fighting, running laps, you name it and they've dealt with it. However, I am a huge fan of their talent. Their top four receivers are as good as anyone in the league and while it is asking a lot for Daniel Jones to play like an average quarterback, I'm thinking he can get there. They do have a tough schedule during the middle part of the season (weeks 6-11), but have winnable games early and are in a weak division. They might need only nine wins to get in.
Justin Herbert finishes as a top-three MVP candidate
If you aren't a Justin Herbert believer then your year is about to get much worse. This could be the season that he takes that step into the elite category. If you've listened to our podcast, you'd know I've been saying this for months because I'm so confident. Quarterbacks used to take that next step in year four or five, but as we saw with Patrick Mahomes and Lamar Jackson, it's now often happening in year two. It'll be tough to beat Mahomes or Josh Allen for this award, but expect Herbert to outperform many veterans and throw his name into serious consideration.
Kyler Murray rushes for more yards than Lamar Jackson
Ok, this one is pretty crazy, I know. Lamar Jackson has become one of the best running quarterbacks of all time in just a few years. However, I think he's going to be a more cautious runner as he looks to get a big contract. Murray and Jackson finished with nearly identical yards per attempt, but Murray ran less. As Jackson runs less this year, I expect Murray to run a little bit more as he's the top rushing threat on the Cardinals.
Sam Darnold looks like a legit NFL quarterback
As the President and CEO of the Sam Darnold fan club, even I know this could be the young quarterback's last chance despite only being 24 years old. Luckily for him, he's surrounded by a great supporting cast of receivers and one of the best play callers in the league with Joe Brady. Will he turn into the next Ryan Tannehill and do a complete 180? Maybe not right away, but I think Darnold proves that he can be a long-term starter. As the NFC South ages, an up-and-coming team like the Panthers can take a huge step forward this year.
Urban Meyer is one and done as the Jaguars head coach
Urban Meyer is a born winner, but it doesn't mean he's cut out to be an NFL head coach. While the Jaguars have a lot of young talent, they won't win many games this year.
The Urban Meyer era has already gotten off to a rocky start. How will he handle November games when his team is likely out of the playoff picture? I just don't see Meyer lasting long in the NFL, particularly since he can make good money doing television work.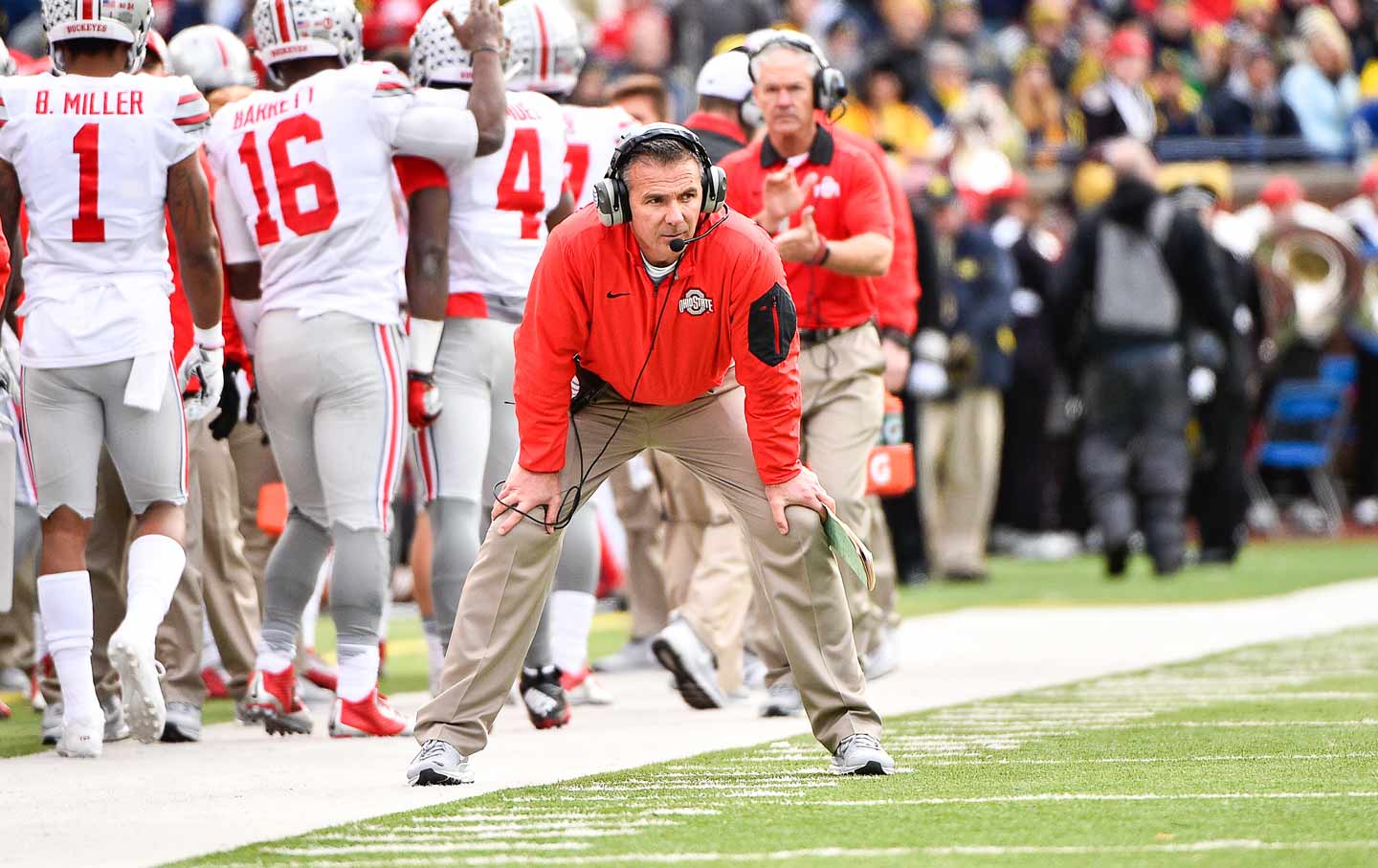 Four NFC West teams make the playoffs
I think everyone can agree that the 49ers, Cardinals, Rams, and Seahawks are some of the best teams in the NFC. Sure, they'll beat each other, but I expect them to beat up on the rest of the NFL as well.
Tua looks good, but still won't end the season as the Dolphins quarterback
Deshaun Watson is never going to play in a Texans uniform again. If he does get traded this year, it seems very likely that it'll be to the Miami Dolphins. If that happens, that would mean Tua gets traded to the Texans. I expect Tua to look strong in the first few weeks of the season before this potential blockbuster trade goes down.
Tom Brady starts to show his age
The only undefeated person, besides Floyd Mayweather, is Father Time. There's no way Tom Brady can continue to play at such a high level at 44 years old. RIght?!?!? While he's shown very few signs of slowing down, this is the year we finally see Brady look older than usual. Does that mean he won't be clutch in the postseason? Unlikely, but expect his numbers and overall play to see a noticeable decline.
Trey Lance will run the 49ers into a deep playoff run
Jimmy Garoppolo is going to start the season for the 49ers, but I don't think he ends the season as the starter. Trey Lance had an up and down preseason, but he showed flashes of quarterback play that makes him too good to keep off the field. However, early in his career it'll be his legs and not his rocket arm that gets him on the field. Pair his skill set with Kyle Shanahan's innovative offense and this 49ers rushing attack will get them into the NFC title game.
The Bills win the Super Bowl
Bills Mafia stand up! After decades of heartbreak and terrible play, this is your year. I'm a huge Josh Allen guy and I firmly believe this will be a top three offense this year. With some young pass rushers, this defense will take a step up and lead the Bills past the Bucs in the Super Bowl. Preorder those tables ASAP because you're all going to be jumping through them in February.