David Montgomery was selected in the 3rd round of the 2019 NFL draft out of Iowa but quickly found himself in the starting role for the Chicago Bears. After only 6 carries in week one he had 18 carries in week 2 and never had below 11 touches except for week six against New Orleans. With some struggles run blocking on the offensive line, David Montgomery's 889 yards on a 3.67 yards per carry average wasn't much to write home about. However, Montgomery consistently showed great short area quickness, incredibly physical running, and ran with power and excellent contact balance. While he didn't excel at any particular type of run, the tape showed more promise than his stats did.
Montgomery's one cut, slashing, and physical style of running is awesome to watch when it hits. Despite the offensive line issues, David Montgomery would have a few runs a game where he looked like a running back that was just more powerful and stronger than the defenders meeting him in the hole. That is incredibly promising for a rookie who hasn't had a full offseason to build strength yet.
Here you can see that exact power on a split zone by the Bears against the Chiefs. The playside is walled off so David Montgomery sticks his foot in the ground and explodes into the cutback lane off of the backside tackles butt. If the H back #81 gets actual contact on the unblocked end for the "split" in the split zone, it's a big gain. This lack of contact and blocking by #81 in split zone is actually a recurring issue throughout the season and he routinely misses the block. As it is, though, Montgomery instead meets the defensive end head on and bounces right off of him and continues to move his feet while four defenders rally to bring him down.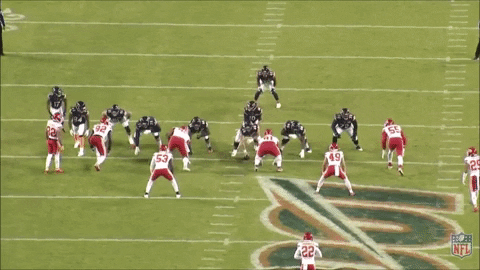 This physicality is my favorite part of David Montgomery. He runs absolutely violently and never gives up on a run. If he's still standing, his legs are still moving and driving for extra yards. That kind of energy can be contagious to a team and set a tone.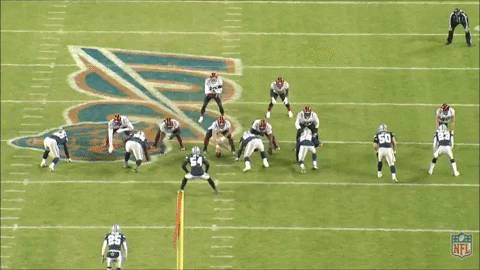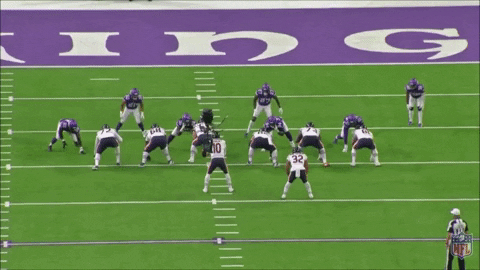 Combine this power with his ability to slash and make people miss in holes when the offensive line misses a block and you've got what looks like a special running back on your hands. In the first gif you can see him leave Sean Lee #50 stuck in the ground. Not a lot of running backs of his size and power can change direction like that.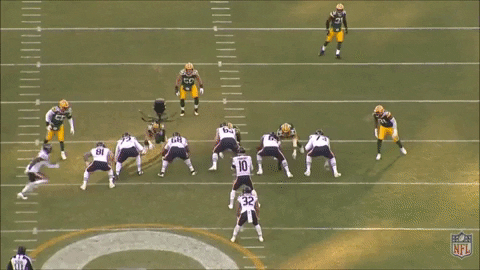 His lower body power is incredibly impressive and gives him the ability to be shifty in combination with his power. So now defenders don't know if he's going to plant and go the other direction or run them over. Sometimes, he'll do both in one play.
The problem is, when the offensive line is getting stonewalled and manhandled, Montgomery can only do so much. The line and tight ends struggled consistently through the season to open up space for Montgomery. In the first gif you can see again the split flow concept from earlier with a motioning tight end (guess who? #81) and he takes a bad angle and knocks the defender into the running lane to make the tackle. The next gif he comes across the formation and just completely misses the end altogether.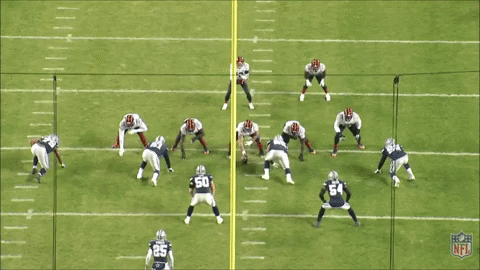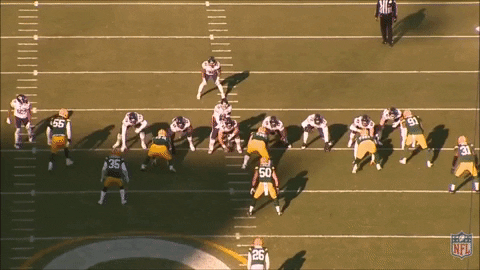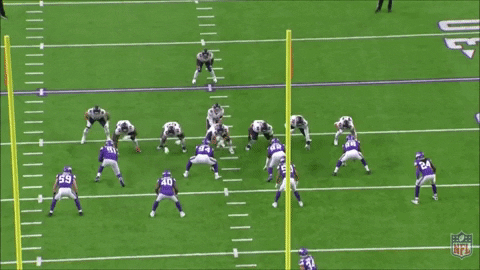 You see double teams being split or neutralized, missed assignments, and linemen leaving defensive tackles to climb to the linebacker before someone else has secured their block. It gets rough and if there's one knock on Montgomery, it's that at times he can be indecisive in hitting his holes, take bad tracks in the run game, and, like most rookie running backs, has a tendency to bounce things outside – perhaps in large part because of his lack of trust in the offensive line. Part of the aging and experience process of being a running back in the NFL is understanding that every play doesn't need to be a home run. Three to four yards is a win on some plays. Anything more is just icing on the cake. Especially in the second gif, if he continues on his initial track he has a solid gain, instead he bounces for the cutback and to get outside and is immediately met by a defender.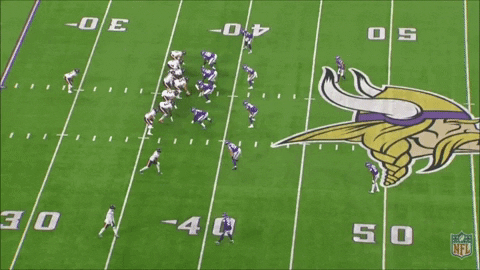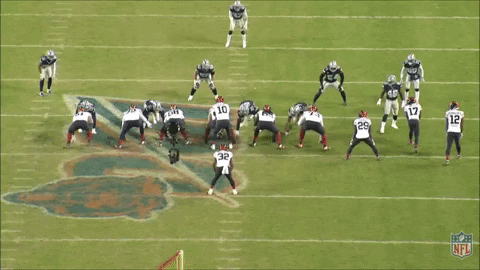 With a commitment to the run game and some pieces on the offensive line, the Bears can absolutely be a dominant run team with Montgomery as the number one back. His combination of explosive cuts and power flashed consistently throughout the season. On the flip side, so did his tendency to bounce plays away from their designed holes and his impatience in setting up blocks on inside zone to take advantage of flowing linebackers. Both things are easily fixable and tend to come with experience. While the ifs continue, if the Bears get a semblance of an offensive line and if they can keep defenses honest through the air, Montgomery can easily exceed 1,000 yards rushing and score 10+ touchdowns in the 2020 season.
If you liked this post make sure to subscribe here and let us know what you think. Make sure to follow us on Instagram @weekly_spiral and twitter @weeklyspiral for updates when we post and release our podcasts. You can find the Weekly Spiral podcast on Spotify or anywhere you listen. If you feel like donating to help us keep things running, you can visit our Patreon page here.