Terry McLaurin, taken in the 3rd round by the Washington Redskins, may end up being the best of the 2019 receiver class. He had the second highest PFF rookie receiver rating all time at 86.5 behind only Odell Beckham. Over his 14 games, McLaurin's 919 receiving yards and 7 touchdowns trailed only AJ Brown out of the 2019 rookie receivers. In watching his film, he looks incredibly fluid and his cuts and ability to snap off routes looks effortless. He transitions incredibly well and his change of direction is deceptively explosive. He may have ranked behind OBJ's rookie year, but his big play ability and running style looks shockingly similar. Let's take a look at how Terry McLaurin accounted for 32.7% of Washington's total passing yards in his rookie season and see where he needs to improve for a 2020 campaign with new head coach Ron Rivera.
The first thing that jumped out on film was the smoothness of his cuts. He runs speed cuts on digs and sails incredibly well and can also snap off fades and posts into curls and comebacks with suddenness and with the ability to create space. He can throttle down very quickly without demonstrably changing his stride length right before so it's difficult for the DB to key his hips for the break. You can see in both gifs the amount of separation he gets as he speed cuts (rounding at the route at the top instead of a hard plant and flat cut) on the dig in the first gif and comes to a post sit on the second.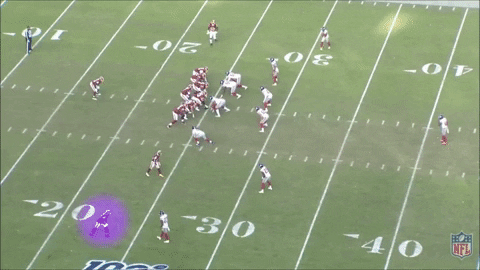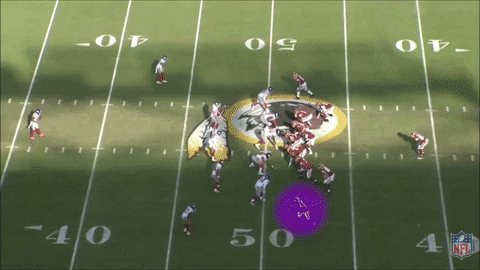 While he does create separation off these cuts, sometimes he doesn't attack the ball and allows the defensive back to make up ground and impact the play. It doesn't happen super often, but you'd love to see him working back towards the ball and attacking it in the air.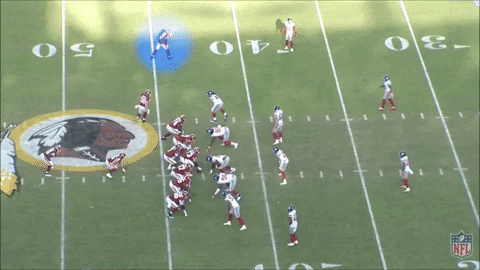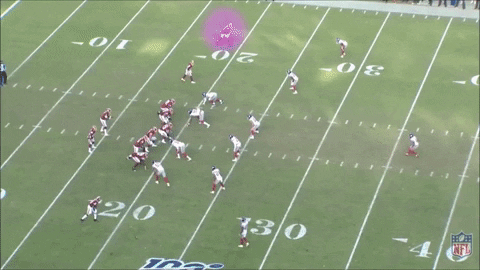 Because of his surprisingly long stride length, he can get up on defenders faster than they expect. He uses this to his advantage when stemming his routes towards the defender's wrong shoulder before planting and getting into his route. Numerous times he forces safeties and corners to turn their hips right before planting and creating tons of space for himself.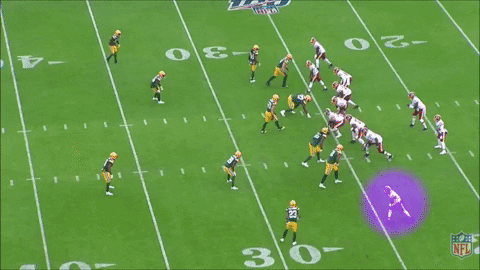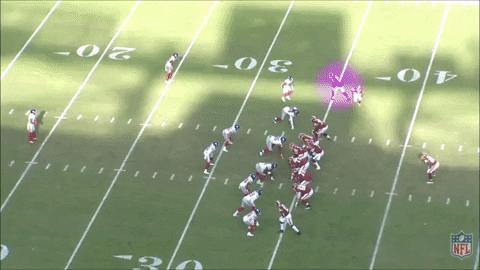 Combine all these physical tools and understanding of how to manipulate defensive backs and you have a pretty complete receiver on your hands. He shows the ability to beat defenders quickly and then stack on top of them to really create separation for himself. By stacking back onto his route stem, the defender is now in a trail position and can easily be manipulated with shoulder and head nods before the cut. You can see two examples of just that below.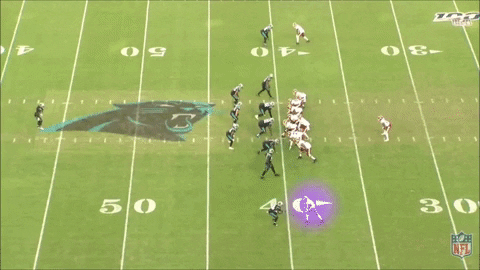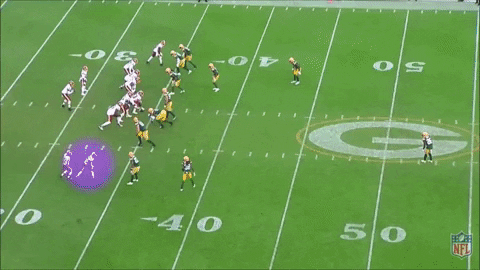 While he progressively became more willing to catch the ball in traffic and attack the ball in the air through the season, he isn't the most physical receiver. At times he got easily washed off his mark. It's important to fight to stay on the line of your stem because the further you get washed to the sideline or to safety help in the middle of the field, the harder the throw and catch is going to be.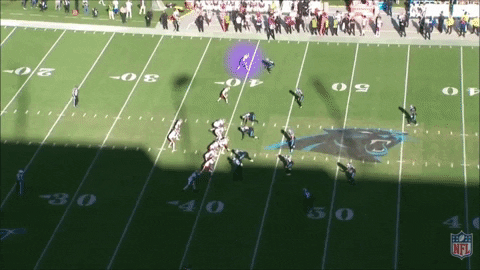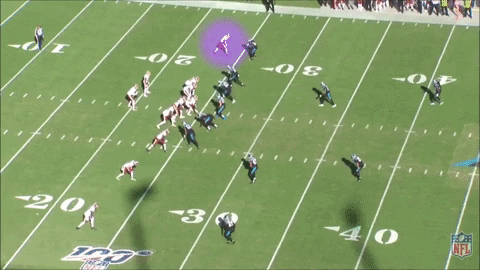 The talent is absolutely there for Terry McLaurin. There's not a lot of receivers that can make the play like the one below reaching back for a one handed catch running full speed.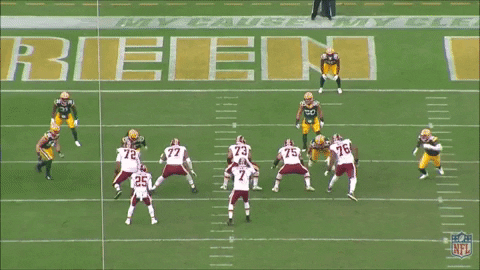 However, there is one area of concern that consistently cropped up on the film. His effort was pretty abysmal in the blocking game and when the play didn't directly involve him. As soon as the ball is out and not going to him, he's done and there's no effort to block for his teammates or stay involved in the play even when the ball carrier is running right at him.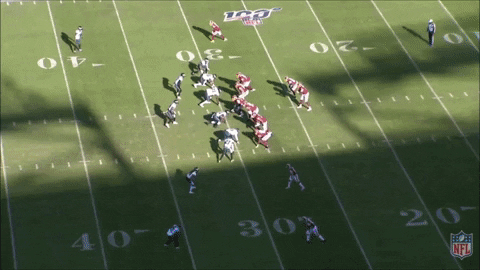 If it was one play that'd be fine, but it's multiple and spanning through many games in the season.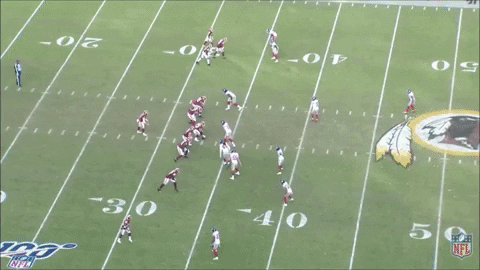 Is it the worst thing in the world for your rookie receiver to lack effort in the blocking game? Of course not. If you're Washington though, you'd hope that he and Haskins are the faces of your franchise for years to come and tone setters for the offense. I think a culture shift like one that Ron Rivera will bring could get McLaurin to buy in in the run game and make him a problem for defenders to deal with every snap that he's on the field for. Whether he's blocking, running a clear out, or catching a slant and taking it to the house, you need effort and intensity from your best players to build a winning culture.
There's a lot to love about Terry McLaurin. The talent is clearly there to be a top level receiver in the NFL. From his ability to stretch the field, change direction, and the fluidity and understanding of route techniques, he can be a difficult task for any defender. As he polishes some of his techniques like working back to the ball and being more physical during his routes, he can open up the Washington offense. Considering the Redskins only had 2,812 passing yards last year, there's only room for him to grow statistically. He's flying under the radar for now, but I wouldn't be at all surprised to see him putting up 1,200 yards and 10 touchdowns next year as he helps keep the Redskins competitive in a relatively weak NFC East.
If you liked this post make sure to subscribe here and let us know what you think. Make sure to follow us on Instagram @weekly_spiral and twitter @weeklyspiral for updates when we post and release our podcasts. You can find the Weekly Spiral podcast on Spotify or anywhere you listen. If you feel like donating to help us keep things running, you can visit our Patreon page here.