Sep 24, 2018; Tampa, FL, USA; Pittsburgh Steelers wide receiver JuJu Smith-Schuster (19) runs the ball during the first half against the Tampa Bay Buccaneers at Raymond James Stadium. Mandatory Credit: Douglas DeFelice-USA TODAY Sports
Juju Smith-Schuster's first year taking over for Antonio Brown didn't quite go as planned. Ben Roethlisberger went down in week two and it was a carousel of Devlin Hodges and Mason Rudolph for the rest of the year. Throw in a knee, an ankle, and a head injury and after catching 111 passes for 1,426 yards in 2018, he caught just 42 for 552 yards in 12 games in 2019. Did Juju suffer because of poor quarterback play, or is he not the guy that the Steelers hoped he would be?
Smith-Schuster is incredibly strong at the catch, understands how to open himself up in zones, and is aggressive and physical after the catch. While the Steelers made an effort to scheme him open and he was able to find space, he also struggled to create separation at times.
Juju does a great job at attacking the ball in the air. He has an elite ability to maintain focus and strong hands throughout contact. Even if he's covered, he's still open. As a result, though he is a little more dependant on good QB play. The absolute best receivers in the league attach their eyes to the ball all the way through the catch. You can watch his eyes and helmet on the catches below and see how they track the ball all the way in. It seems simple, but every week you see guys pulling their eyes off so they can run or because they are getting contacted.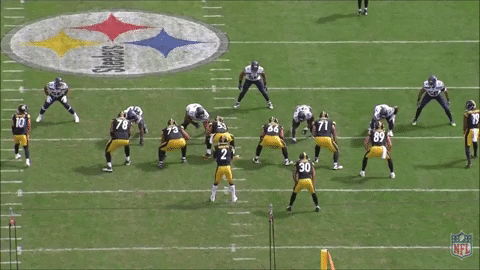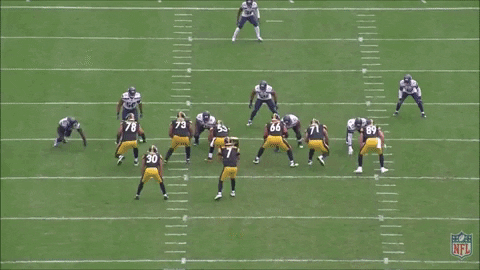 Juju also does a great job of understanding the space around him which fits perfectly with an experienced quarterback that can read and dissect defenses quickly. He sits perfectly in zones and makes himself available to the quarterback – drifting away from defenders to allow room for yards after the catch and easier throws.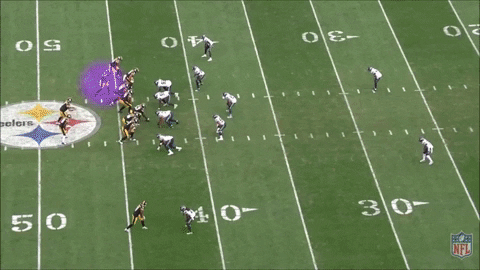 The below is a great example of Juju clearing traffic and rubbing off his defender before throttling down in front of the safety to the bottom of the screen to provide a window for Rudolph to throw to. If he continues running, he opens himself up to a big hit and a potential interception or incompletion.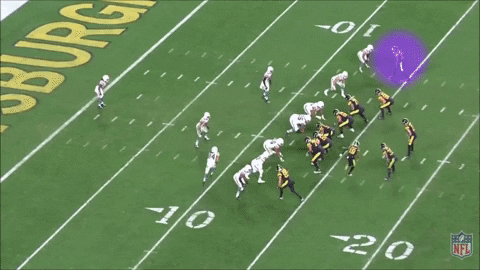 In the below gif, the Dolphins are in man coverage and as he comes out of his break and feels the defender stay with him, he starts to work towards the middle of the field to give a window for the quarterback. Rudolph instead throws it back hip towards where his initial stem is and it results in an incompletion. Plays like this happened all the time to Juju. He may find space and work open, but he and the quarterback just weren't on the same page or the throw wasn't good enough.
The Steelers also try to work him open with scheme. They love running him on shallow crossers to get him the ball on the move and allow for yards after the catch.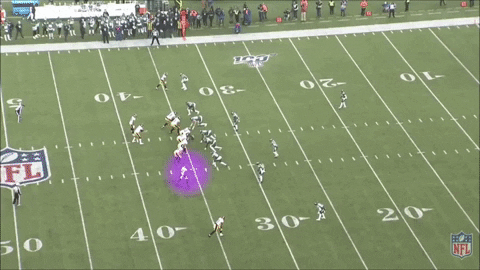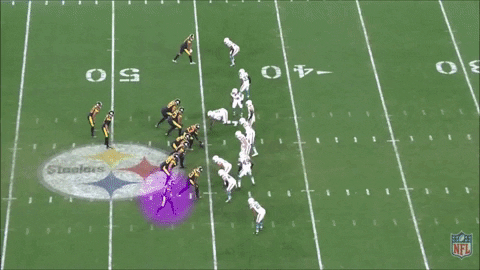 If all else fails, they'll find a way to get him the ball in the run game.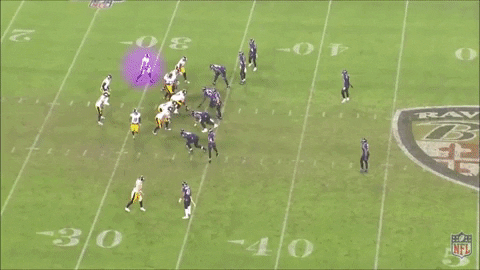 While he is physical at the point of the catch, this is sometimes out of necessity because he can struggle to create separation naturally – especially in man. His speed doesn't really threaten anyone and so many DBs will sit on his routes because they aren't worried about getting beat over the top. Combine that with inconsistent quarterback play, and corners just did not respect any deep sell by Juju. When contacted during his route, he can be thrown off or slowed down even more. In addition, he really didn't work to sell any route other than what he was running. This doesn't mean always doing a double move, but he lacked stems and set-ups to open himself to route space. It'd be great to see him push DBs one way and get them to open their hips before planting and exploding the other way, but it was rare to find on film this year.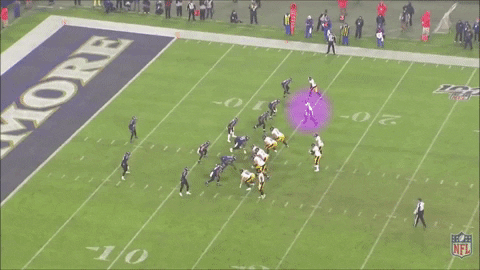 This fade is a perfect example. The defensive back expects nothing but the fade and isn't threatened by any inside move that Juju gives. As a result, he stays in his hip and defends the pass.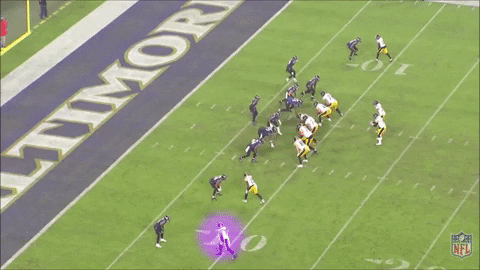 You can see below in the first gif how the defensive back over Juju in the slot barely even turns his hips to run even though Juju is up on his toes.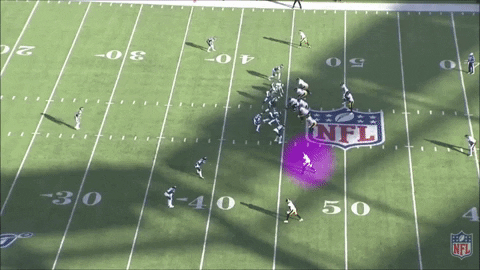 At the top of the screen you can see Juju working on Marcus Peters, a corner known for his aggressiveness in jumping routes. Juju is working a stop and go on him and doesn't give hip turn or shoulder turn to indicate or sell any part of the stop except for a little foot fire. Peters doesn't bite on it at all and keeps his vertical cap and the play is dead in the water for Juju. For a 3rd year player, you'd hope to see more developed route technique and understanding.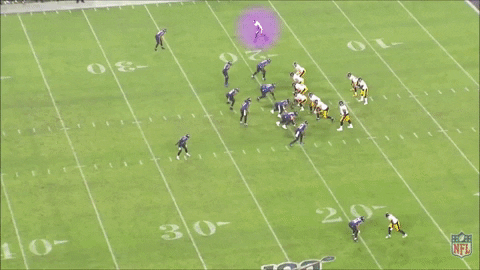 Juju has a great feel for coverages and the ability to find soft spots despite his struggles defeating man. His knack for high pointing and winning contested balls makes him a little more dependent on QB play than some other receivers that rely on pure speed or athleticism. Juju's connection with Roethlisberger, the Steelers desire to get him involved in yards after catch scenarios, and his understanding of zones and coverages set him up for a bounce-back year in 2020. In a contract year, he may not hit over 100 receptions, but will be an incredibly reliable target who is fearless over the middle, can break a tackle after the catch, and can give the Steelers offense life.
If you liked this post make sure to subscribe here and let us know what you think. Make sure to follow us on Instagram @weekly_spiral and twitter @weeklyspiral for updates when we post and release our podcasts. You can find the Weekly Spiral podcast on Spotify or anywhere you listen. If you feel like donating to help us keep things running, you can visit our Patreon page here.