After 15 years with the Chargers, Phillip Rivers is an Indianapolis Colt and he reunites with Frank Reich who worked with the quarterback as the offensive coordinator with the Chargers in 2014 and 2015. Rivers might not be the quarterback he was five years ago but he is certainly still capable of being a top 10 quarterback in the NFL. His deep ball and arm strength have taken a hit but for most of his career he's relied on anticipation throws, quick rhythm passes, big receivers that allow him to place the ball accurately on backshoulders, and using his running backs in the pass game. In fact, Phillip Rivers targeted running backs 177 times and on 29.6% of passes last year in LA. In comparison, the Colts targeted running backs just 91 times or 17.7% of passes. This isn't a one year anomaly either. Even when Reich was the OC with the Chargers in 2015, Rivers targeted running backs 25.6% of the time. The Colts rely heavily on their running backs in their dynamic run game as I previously covered but they lacked a true receiving threat out of the backfield with Nyheim Hines being their lead guy with 44 receptions for 320 yards. Part of that is due to the scheme and personnel of the Colts versus that of the Chargers, but it's still a big disparity between the two systems and their personnel. There are a couple ways where Rivers aligns perfectly with what the Colts do but also a few of these types of misalignments. We'll take a closer look here at what Rivers' strengths are and how he might fit into the passing game designed by Frank Reich.
Note: If you prefer to watch a video breakdown, scroll to the bottom of this article.
Reich definitely tailors his offenses to the personnel he has. When with Phillip Rivers in 2015, he designed a lot of short, rhythm passing that emphasized getting the ball out fast and into the hands of receivers and playmakers. This fits Rivers' quick decision making style and his penchant for throwing to running backs. Lots of shallows, slants, hooks, and flares by the RB and TEs keep the chains moving and allowed for the Chargers best weapons like Antonio Gates, Keenan Allen, and Danny Woodhead to get the ball in their hands.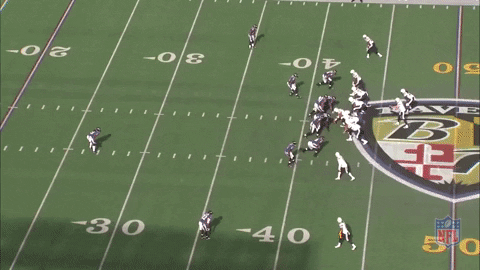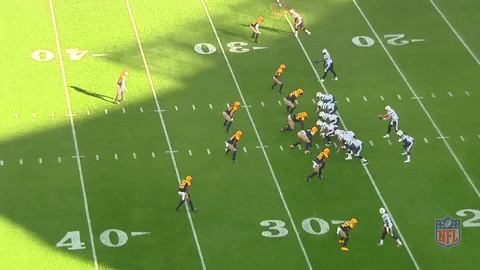 Now, 4 years later, Phillip Rivers likes to throw a lot of those same routes to a similar cast in Keenan Allen, Mike Williams, and Austin Ekeler. Despite interim OC Shane Steichen not having the most polished and cohesive offensive system after inheriting what Ken Whisenhunt had started during the 2019 season, Rivers was still able to find his comfort zone and rely on his most trusted receivers.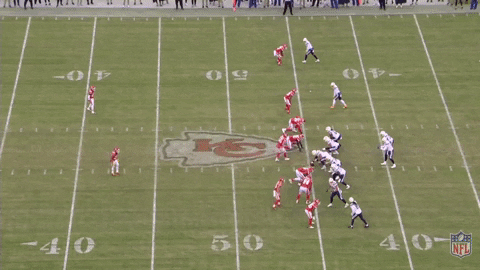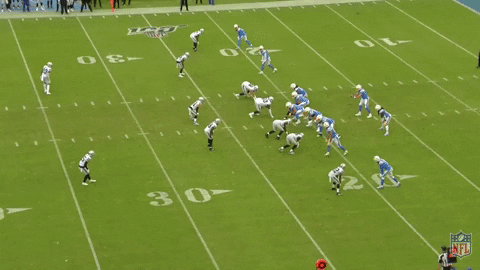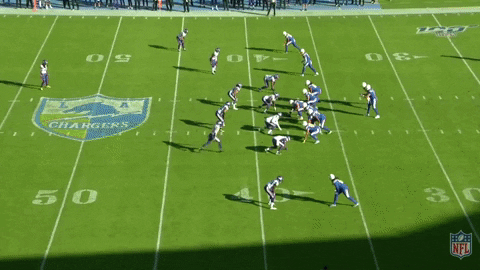 These short rhythm and anticipation throws have been what Phillip Rivers has lived off of these last couple seasons. He shows incredible touch and anticipation on deep outs, corners, curls, and backshoulders. And to be honest, he kind of has to. His ball has definitely lost some zip and seems to hang in the air for what feels like an eternity on some throws. Because he can't push it quite as much anymore, he relies on trusting his receivers to be in the right place and often he's starting his throwing motion before they even get to their break – something that can take years of reps to develop.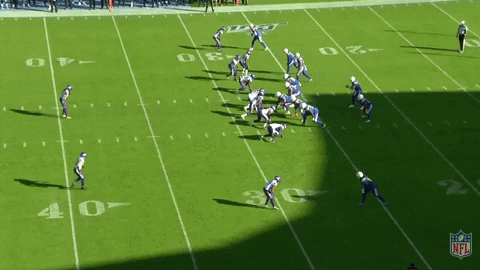 These chemistry throws might take a little while to develop with the Colts' receivers but here he is again throwing the ball to where his receiver will be before they've broken out of their route. The ball is 10 yards downfield by the time the receiver even turns around. These throws are incredibly hard to defend when the quarterback and receiver are on the same page.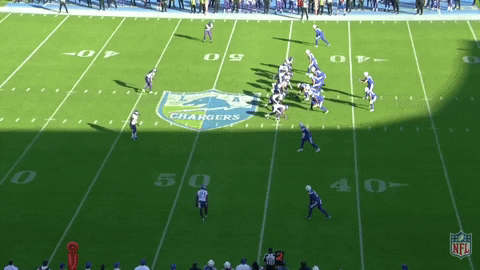 While River does do a great job of throwing with anticipation to outbreaking routes, he doesn't really do it with in breaking routes or based off of defender keys and this is where he can leave plays on the field or where his diminishing arm strength can cost him. Phillip Rivers doesn't read the linebacker in man coverage which opens up a window for the dig behind it. The receiver has leverage but he struggles to get enough on the ball to get it up and down fast enough which allows time for the safety to react for the interception.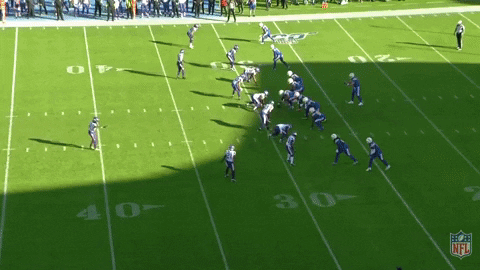 Here instead of working from the dig to the post which is wide open after the LB doesn't drop underneath it, he wants to immediately check down to his running back who falls on the play and ends up getting in trouble and sacked.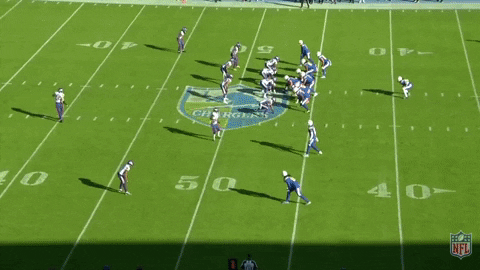 Here he doesn't read the linebacker again as the dig is opening up with space in the middle zone of the field. These are throws he makes consistently and with ease to the outside, but he struggles to do the same anticipatory throws off linebackers in the intermediate passing game.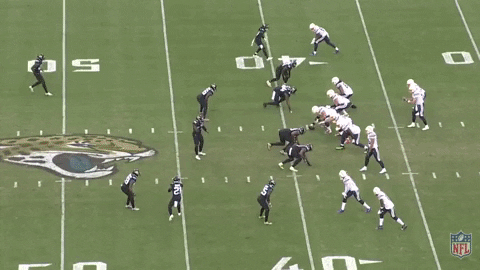 Part of the reason for this is his penchant for using running backs in the passing game. While they can be lethal and great mismatches, sometimes there is an overreliance and he skips over reads to immediately check down to his running backs.
If he doesn't love it immediately, he goes to the checkdown. There really isn't anything between his first and second read. It's his rhythm throw or anticipatory throw and then immediately the checkdown to a running back or underneath route. Here he looks right at a dig coming open in zone and passes it up to throw the flat route by the running back.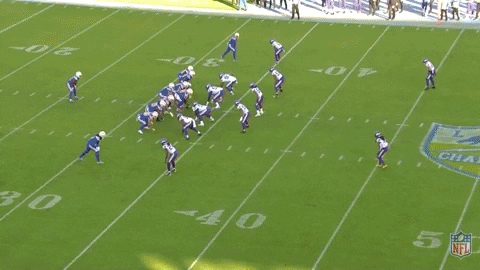 Involving your running backs in the pass game isn't the worst way to run the offense and Phillip Rivers had a career high in yards with Reich in 2015 running that very style of offense. When you can get a mismatch and you have guys like Danny Woohead, Darren Sproles, Austin Ekeler, or LaDainian Tomlinson it can make your offense go. It opens up windows for everyone else and creates yards after catch and open space opportunities with natural ball carriers in the open field. The Chargers this year largely used their running backs as immediate release options where they're part of the initial designed play versus having them check release for blitzes or help in pass pro before releasing. When your running backs are some of your best players, it's a great way to get them involved and Rivers does it super well with good touch and decisiveness.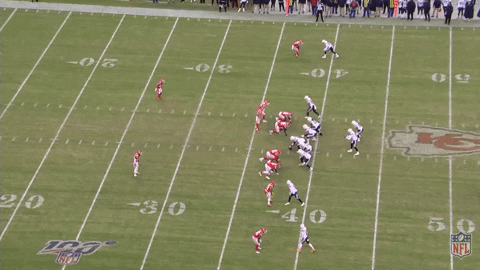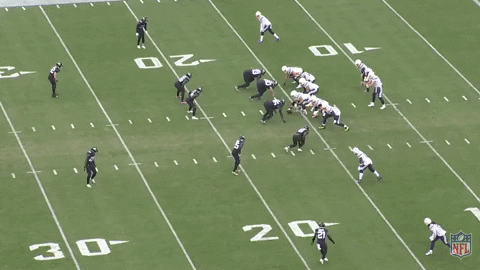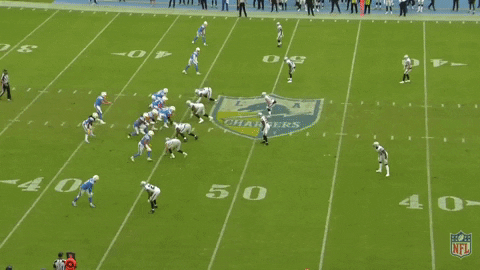 You can compare that now to the very different way that the Colts used their running backs this last year. Now that may change as Rivers arrives and Reich adapts what they're doing, but the Colts running backs were largely last resort outlets on check releases or used in the screen game. Extremely rarely would the Chargers ever keep their backs in for pass protection because of Rivers penchant for throwing to them and exploiting those mismatches on linebackers and you can see how the Colts differ by running different route types and chipping defensive ends.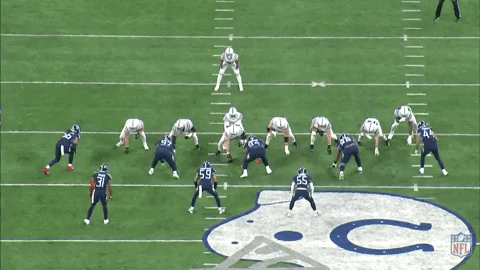 They do have immediate releases in the playbook and I'd expect them to use it a lot more with Rivers. Nyheim Hines definitely seems like the guy to get it to with surprising speed but the Colts now have a pretty crowded backfield with Jonathan Taylor drafted out of Wisconsin and added to the mix of Marlon Mack and Nyheim Hines.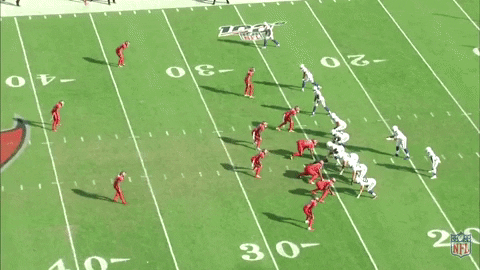 The Colts ran a lot more intermediate passing than the Chargers did which isn't entirely Rivers' forte. Until they drafted Michael Pittman who physically is very similar to Mike Williams in LA – the Colts largest receiver was 6'2" Zach Pascal. The intermediate and play-action / deep game was a lot more effective with the speedier, smaller guys that the Colts have and the shorter, possession, anticipation throws fit the skills of the Chargers receivers who were larger and had more range. The Chargers only attempted 90 play-action shots but on those rivers completed 74% of his passes and had a 113.2 QB rating so expect the Colts to utilize their strong run game to play-action and open up intermediate and deep windows that Rivers can take advantage of despite his previous avoidance of them.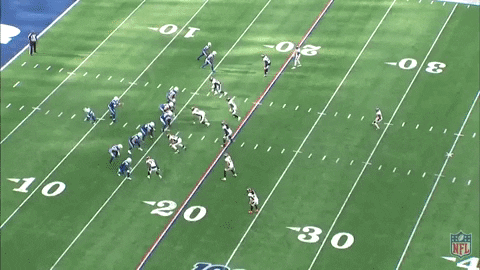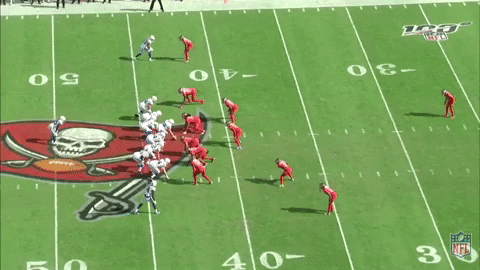 Based on the way things have shifted from when Reich was with Rivers in San Diego to his time in Indianapolis now, he clearly tweaks and adjusts his offense to fit the quarterback he has behind center. Noted by Reich this offseason was that they needed to get more chunk plays off play-action and emphasize concepts and plays where there are higher-percentage throws. Rivers absolutely helps with both of those and can keep the ball moving underneath with his love of running backs out of the backfield, rhythm throws on slants and curls, and some intermediate anticipation throws that can develop on play-action like deep crossers and comebacks. I'm not sure he'll be able to use TY Hilton's speed to it's fullest capabilities and I worry a bit about the deep ball but with such a strong run game and Rivers knowledge and experience and Reich's ability to tweak the system to match personnel, the Colts may be just fine attacking underneath and in intermediate zones off play-action to sustain the offense instead of having big explosive plays and long touchdowns. Rivers isn't the quarterback he used to be, but he absolutely should raise the level of play in Indianapolis and give the Colts a chance to win the AFC South.
If you liked this post make sure to subscribe below and let us know what you think. If you feel like donating and want access to some early blog releases and exclusive breakdown content or to help us keep things running, you can visit our Patreon page here. Make sure to follow us on Instagram @weekly_spiral and twitter @weeklyspiral for updates when we post and release our podcasts. You can find the Weekly Spiral podcast on Spotify or anywhere you listen.