While Tua had a relatively pedestrian first start against the Rams with only 93 yards and one touchdown, the fact is, he just didn't have to do much and the Dolphins didn't ask him to do that much. With outstanding performances from the defense and special teams that gave the Dolphins the lead, Tua just needed to run the offense and run it against a very good Rams defense that can get after the quarterback and also has the guys to cover in the secondary. While Tua did struggle at times, especially early before he settled down, there were also some moments where he looked like he could be the guy of the future. It's way too early to know what he's going to turn into but let's take a look at a couple of his plays from his first start.
Note: If you prefer to watch a video breakdown, scroll to the bottom of this article.
Tua didn't push the ball down the field a whole lot, but notably, the Dolphins are really set up to make him feel at home in the shot gun with a lot of spread concepts and plays. The Dolphins here are running Dagger with a clear out from the slot at the bottom and a deep dig behind it from the outside receiver. To the top of the screen they have a seven yard out. Something that you love to see from a young QB in their first start is reading calmly and throwing with anticipation. Here Tua looks to the Dagger concept and sees a defender dropping into the area where the dig will enter. This forces him to come off of that read and he comes all the way across the field to his seven yard out. What's incredibly encouraging here is that he is throwing with anticipation. He starts his throwing motion to get the ball out to Gesicki before Gesicki has planted for his cut. He read the defense, comes off his first read, and then throws the ball with anticipation to his check-down.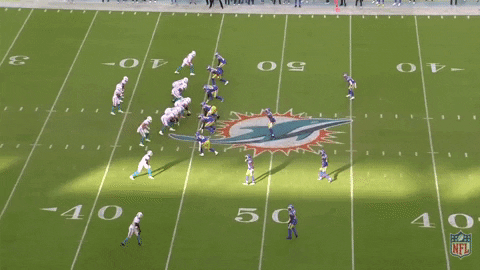 This ability to be calm and use his eyes really jumped out. He was able to look off defenders, make decisive throws underneath, and move through his progressions. Here, he takes one of his few deep shots but first looks to the top of the screen to help hold the safety. He knows that the Rams like to use jump calls on crossers on 3rd downs, so he's expecting the safety #24 to come down on his shallow drag which leaves a true one-on-one outside with Mike Gesicki. He throws a beautiful ball in rhythm in a great place for his receiver to make a play. This is again a good indicator that he's processing and understands what's going on around him.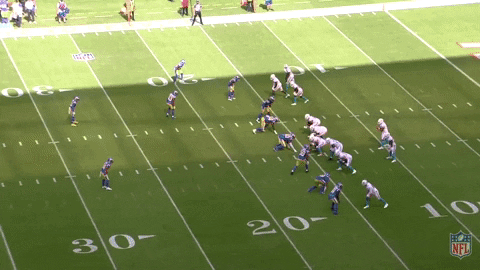 Overall, Tua handled pressure pretty well. Even when faced with free runners or blitzers, he was able to move out of the pocket and throw off platform to keep the offense on schedule and create plays. A lot of the time, being able to create and make things happen on broken plays or when teams blitz you can be the difference in what makes a good quarterback.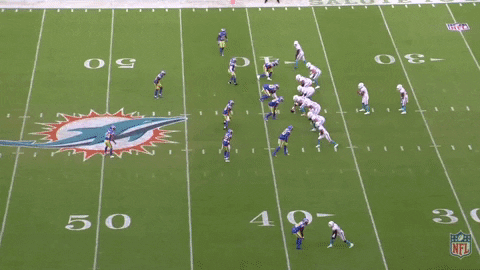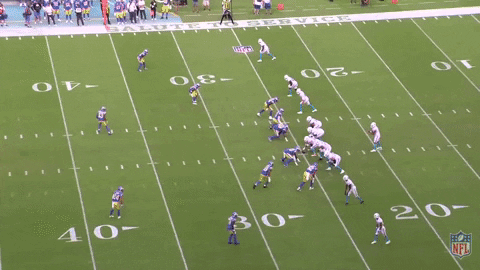 While there were some really encouraging things, there were also some rookie issues where he was expecting a receiver to be in a different spot, lost his consistency in his mechanics, made some rushed throws, or missed some reads downfield. Here he's just expecting the quick screen to his receiver to be closer to the line of scrimmage and misses what should be an easy completion.
Especially early in the game, he was very frenetic in the pocket. There was a lot of bouncing which can cause some huge vertical inaccuracy. You want to stay as level as possible as a quarterback and calm your feet otherwise when you start your throwing motion as you're moving up and down, you can get balls that sail on you. Here, Tua does just that and in combination, misreads the leverage of the defender covering the fade to DeVante Parker. The DB is stacked on top, eliminating vertical space. If you're going to throw that, you have to throw this back-shoulder. You can't put it in a position where your receiver has to play defense and break up the play. So Tua's mechanics here were off with the bouncing, he over shot his throw, and he didn't indicate that he understood the leverage of the defender and where that meant he needed to throw it.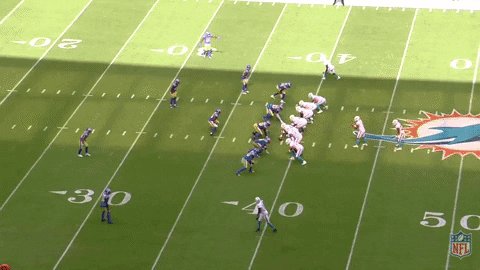 All things considered, Tua did a good job for his first start. There were some flashes of his potential even in the 93 passing yards he had. There were also some rookie mistakes which are to be expected. It'll be exciting to watch him progress because the Dolphins are rolling with the number one scoring defense right now and are right in the thick of the playoff race. If the team around him keeps playing at a high level and lets him learn while not having to do too much, the Dolphins are going to make some noise in the second half of the season and even compete for the AFC East crown.
If you liked this post make sure to subscribe below and let us know what you think. If you feel like donating and want access to some early blog releases and exclusive breakdown content or to help us keep things running, you can visit our Patreon page here. Make sure to follow us on Instagram @weekly_spiral and twitter @weeklyspiral for updates when we post and release our podcasts. You can find the Weekly Spiral podcast on Spotify or anywhere you listen.