Since signing with the Rams in 2017, Robert Woods has 3,134 yards, 13 touchdowns, and 232 receptions. Throw in 38 carries for 284 yards and he's the absolute model of consistency and production. In 2019 he had six games where he was targeted over 11 times, and gained 50 or more yards in 9 of the 15 games he played in. He's a bit of a jack of all trades but master of none. He has reliable hands, good speed, can snap off routes, is a willing blocker, and uses good route technique. He doesn't dominate in any one category though and because of this he can sometimes struggle to create separation and can get a little too caught up in route stems and moves when they aren't applicable.
Note: If you prefer to watch a video breakdown, scroll to the bottom of this article.
Be that as it may, the numbers don't lie and McVay makes a very conscious effort to involve Robert Woods in every game. They love running him on screens and he shows excellent vision and patience after the catch and can weave through blocks and defenders. McVay does a good job of window dressing a lot of his concepts but the end result is the same – get the ball to Woods in space and let him work and gain yards. It's an easy throw and catch and is a good way to guarantee production from one of the best players on your team.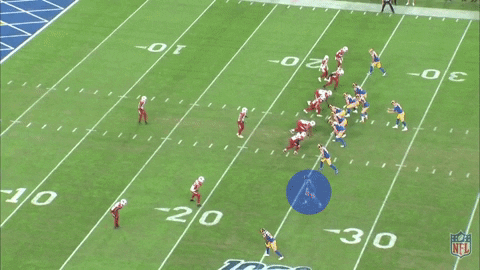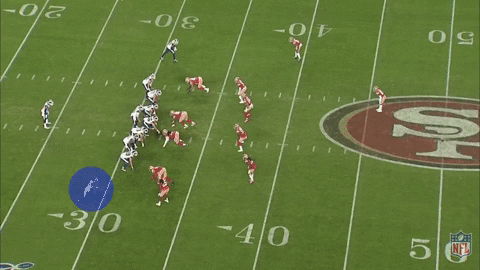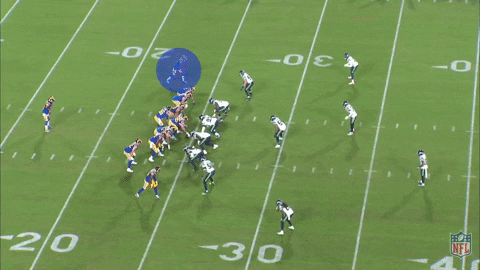 In almost every game, McVay also uses Robert Woods in a tight Ace bunch formation and has him chip and block a defensive end. After showing this once, he'll run the same formation and have Woods fake the block and release into the flats. It's a simple concept that takes advantage of over-aggressive defenses, relies on Woods' blocking ability, and shows effort to scheme Woods into the game and get him in space where he can go to work with room to maneuver.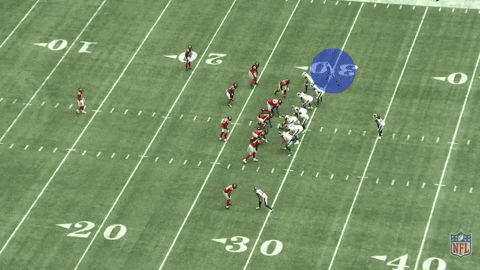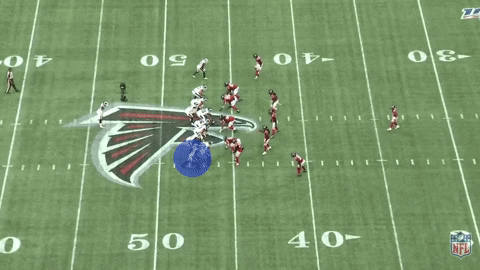 This concept works because Woods is an aggressive and willing blocker. He's definitely not shy of being physical or initiating contact and it allows McVay to utilize him in a lot of ways.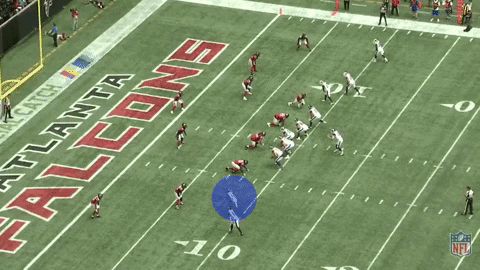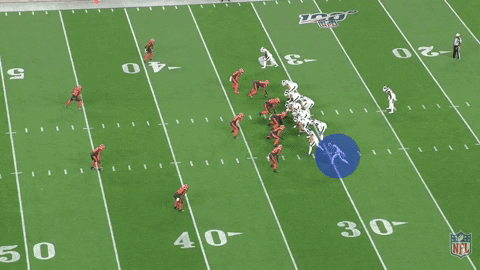 Woods shows really good understanding of route technique and applies them consistently to game scenarios. He does an excellent job of hand removal — especially when already into his route. It helps him create separation, prevents defenders from feeling him while having their eyes on the QB, and allows him to maintain his speed. It's incredibly hard to get hands on him and playing press man would be a big ask for any DB that's lined up on him.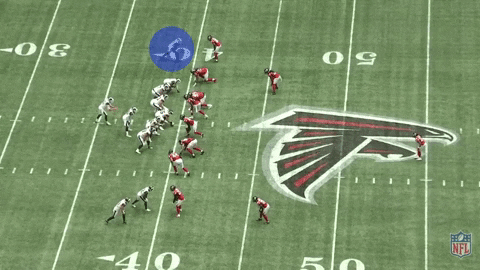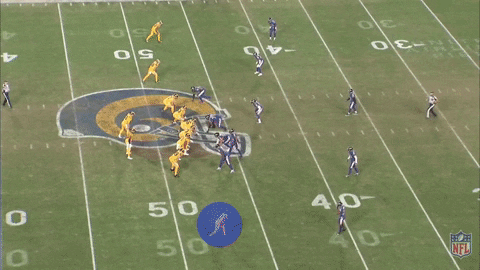 He has just enough speed to keep defenders honest and can speed cut really well. He maintains speed and is really good at deep outs, pushing up on defenders, and cutting underneath them while losing very little speed.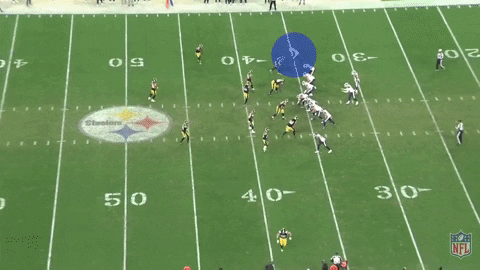 While he incorporates all the right route running techniques into his routes, a minor nitpick is that he struggles pushing onto defender's toes and making them respect those moves. The stems and moves at the top of your route are great but if the defender doesn't feel threatened and you haven't closed enough space, all they're going to do is slow you down and defenders won't bite or be moved. It's subtle but you can see here how he gives a hard move and jab to the outside when the defender still has 4 yards of cushion on him. It doesn't threaten him and the defensive back doesn't bite on it.
When a receiver isn't threatening the leverage of the defensive back quickly enough or the DB isn't scared of their speed, it makes it really difficult to move them and get them out of position which you can see crop up with Woods at times.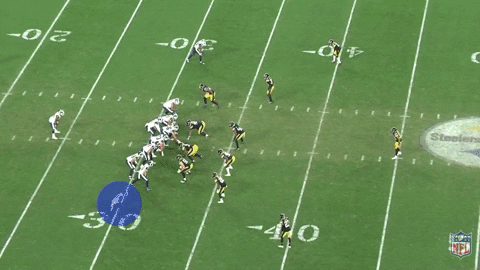 Compare that now to similar moves when he's on the defender's toes and threatening them vertically. Once he's hip to hip with the defender he looks over the wrong shoulder and gives a quick move to the inside. The defender has to respect this move because if he doesn't, he has less cushion and time to recover. This gives him just enough separation off his cut to open a window for the ball. The difference is night and day when he can get up to defender's toes and really threaten their spot and attack their leverage.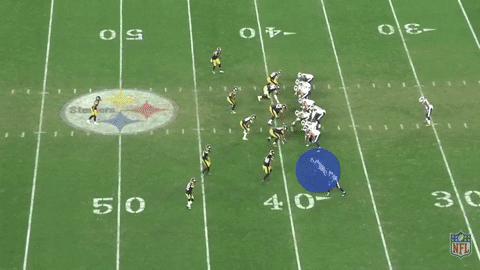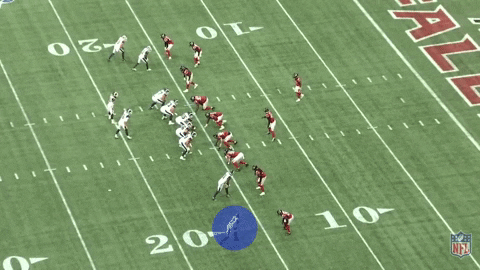 He understands how to push defenders and the power of stemming and looking, he just doesn't threaten DBs consistently enough for it to help him get separation all the time.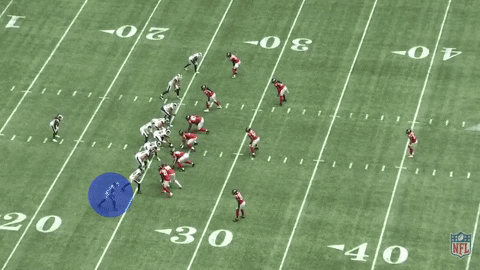 He can also struggle with directional releases. His desire to stem and push defenders one way to open up space can sometimes backfire. When releasing from the line of scrimmage, you want to give yourself the best leverage possible. It's not an inflexible rule, but generally if you have an in-breaking route, you want to release inside of the defender, if you have an out-breaking route, you want to release outside. Woods doesn't do this on a consistent basis. If you can work back on top of your defender or stem them to open up space, it's great, but when you don't win or threaten them, you're running yourself into being covered. You can see on these how his releases are setting him up in disadvantageous situations and how he's struggling to navigate through chips when he takes the wrong release.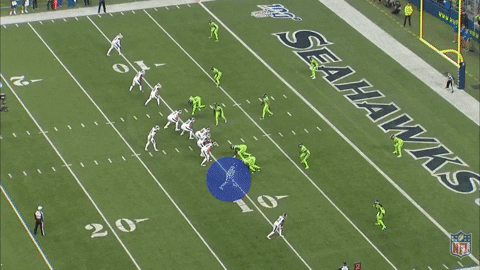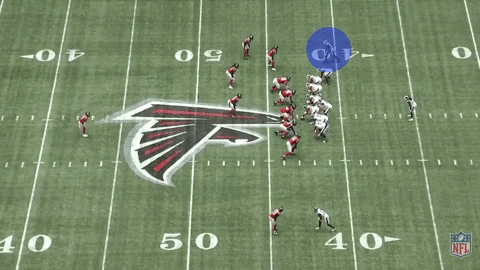 Woods is definitely capable of applying all these techniques appropriately, he just needs some small tweaks to take his game to the next level.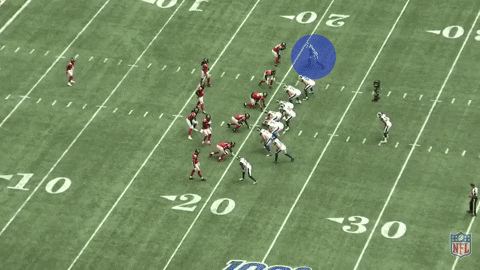 All together, Robert Woods is a highly efficient receiver for the Rams. He doesn't blow you away athletically, but he applies coaching really well, is heavily involved in the scheme that the Rams run, and is a smart and disciplined player. While he struggles to combine it all together on a snap-to-snap basis at times, for every poor release and route strategy, there's an equally good one. He's clearly a top target in that offense and while McVay's system may rely on longer developing play-action, it also incorporates quick screens, jet sweeps, and additional touches for its receivers. While he isn't poised for an even greater breakout and may be maximizing his productivity, if Woods can continue his growth in LA, there's no indication his production will dip and he'll help the Rams compete for a very tough NFC West crown.
If you liked this post make sure to subscribe below and let us know what you think. If you feel like donating and want access to some early blog releases and exclusive breakdown content or to help us keep things running, you can visit our Patreon page here. Make sure to follow us on Instagram @weekly_spiral and twitter @weeklyspiral for updates when we post and release our podcasts. You can find the Weekly Spiral podcast on Spotify or anywhere you listen.