Marquise Brown quietly had a very explosive year for the Baltimore Ravens. While overshadowed by other standout rookie receivers like DK Metcalf, AJ Brown, Terry McLaurin, and even his own teammate with Lamar Jackson's MVP campaign, Brown was still highly productive with 13.4 yards per reception, 46 catches, and 7 touchdowns on the year. He also showed up big for the Ravens in their playoff game with 7 receptions for 126 yards and his 4.32 speed showed up consistently on film and enabled him to stem defenders and make them turn their hips early, roll into speed cuts with surprising burst, and snap off routes to create space. He's not afraid of contact over the middle, shows solid understanding and application of route technique, and takes advantage of the space people give him.
Note: If you prefer to watch a video breakdown, scroll to the bottom of this article.
Hollywood Brown's speed opens everything up for him. It gives him cushion to exploit, a long route track to work and force the defensive back to turn his hips, and gives him space to speed cut on intermediate routes. If you come up to press him and don't get hands on him, he's just too fast for most defenders to run with.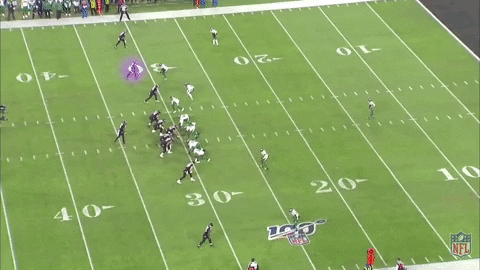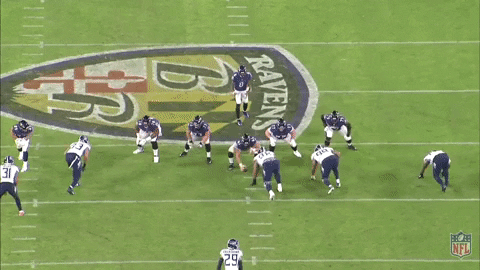 This speed can also be used horizontally on shallow drags too. It's an effective way to get one of your fastest players in open space across the field without running him deep.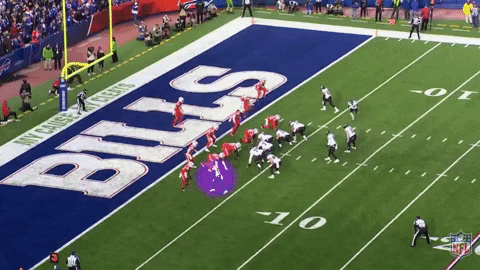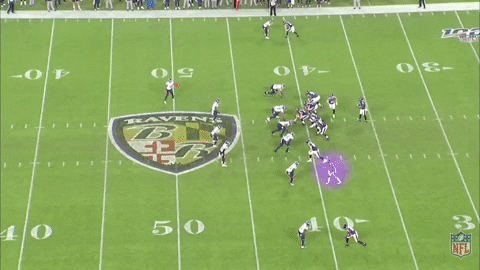 He can also use that pure speed to snap off routes and exploit the defenses fear of getting beat deep. He does a great job of working back to the ball and coming downhill after getting up and closing the cushion of corners and defenders. He can sometimes turn his head and shoulders a little early giving an indication he's about to break his route off but overall he does a consistently good job and that's something that can easily be worked on going into his second year.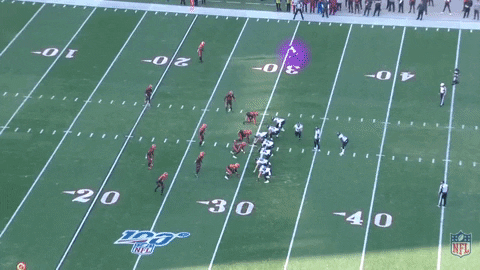 Marquise Brown also does a great job rolling into speed cuts with barely any loss of speed. Speed cuts are exactly what they sound like. They're cuts that don't take a hard angle and are more rounded – enabling you to maintain speed as you run them. This is one of the defining characteristics of Brown. He is an incredibly smooth runner and easily creates separation especially in zone coverage when defenders are supposed to carry him and pass him off. He also attacks a zone faster than the defenders can get to it. In the second gif you can see the Cardinals running cover 3 and the corner #33 Byron Murphy bails to the deep third off the snap to protect deep and allows Brown to speed cut to the flats. The outside linebacker responsible for that area can't get there fast enough and it's an easy completion.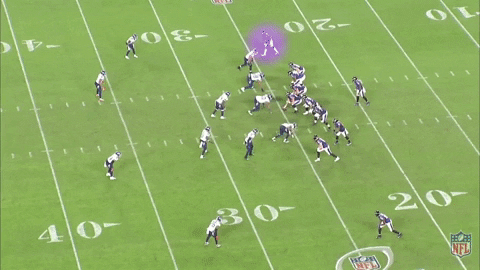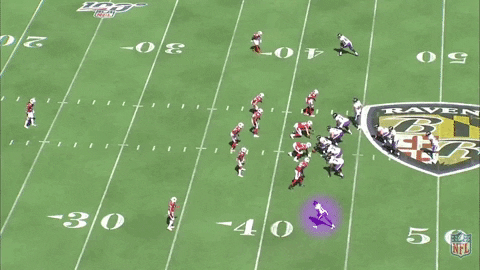 He combines his speed with route technique and manipulates defenders to open space for himself. He does a good job of running to the opposite shoulder of where he wants to go and forcing defensive backs to turn their hips that way, enabling him to then use his rolling cuts or soft angle switches like on posts to win route-side space. Since he's so fast, one wrong move by the defensive back and it's all over for them. While the last play is a bit of a busted coverage, it is also Hollywood Brown working to bust that coverage. The slot corner is carrying him up the seam and working to pass him off to the safety. As soon as Brown gives his inside move like he's going to the post and the safety should be there to take over, the slot corner falls off. He then turns back and runs a corner, away from the safety creating a ton of space for himself.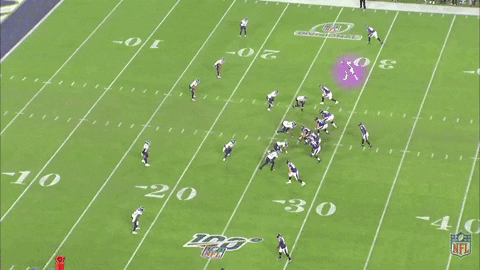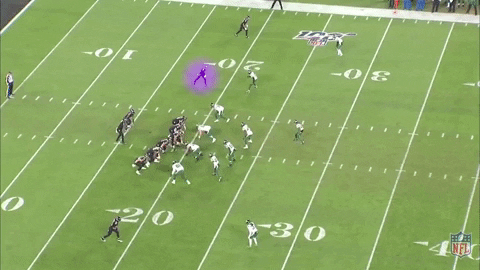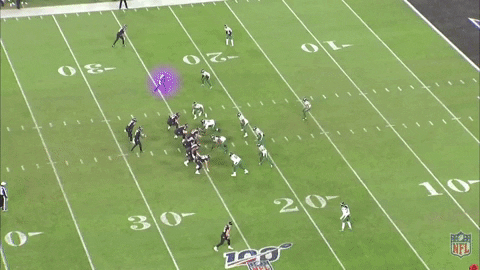 Marquise Brown has all the makings of a top receiver in the NFL. He can absolutely be known as a deep threat receiver capable of gashing defenses on screens, deep balls, and in the intermediate passing game just like DeSean Jackson has done during his career. If the Ravens add another receiver that can take some attention off of Brown's deep ball abilities, he could be absolutely lethal and should be good for at least one big explosive play a game. He consistently uses his speed and the defense's fear of getting beat deep to get himself open through route running ability. If he were in a more pass-happy offense he would absolutely have the stats to match those of his 2019 rookie receiver classmates. The sky is the limit as the Ravens offense evolves and Lamar Jackson progresses as a passer. Marquise Brown is showing all the traits of a perennial deep target and difference maker.
If you liked this post make sure to subscribe below and let us know what you think. If you feel like donating and want access to some early blog releases and exclusive breakdown content or to help us keep things running, you can visit our Patreon page here. Make sure to follow us on Instagram @weekly_spiral and twitter @weeklyspiral for updates when we post and release our podcasts. You can find the Weekly Spiral podcast on Spotify or anywhere you listen.